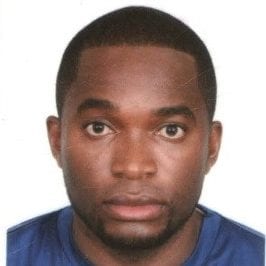 Graduate Student

University of the Witwatersrand, South Africa
Eromose Ebhuoma obtained his Bachelor's degree from Madonna University, Nigeria in 2007, and obtained his Master's degree in Safety, Health and Environment from the University of Salford in the United Kingdom in 2011. He recently obtained his Doctorate degree (in December 2017) from the University of the Witwatersrand in Johannesburg, South Africa. His PhD thesis explored the most effective mediums of communicating extreme weather warnings to indigenous farmers in the Delta State of Nigeria, among other issues. Eromose loves reading, learning about, and adapting to new cultures, as evident in his educational qualifications.
Why Trivialising People's Culture Can Be Catastrophic for Communicating Weather Risks: Lessons from the Delta State of Nigeria
The most accurate scientific forecasts will be worthless if it fails to reach those susceptible to the anticipated weather event, as this will impede their ability to act pro-actively. For forecast to trigger pro-active adaptation measures, it is imperative to utilize the mediums of communication that the vulnerable people are conversant with.