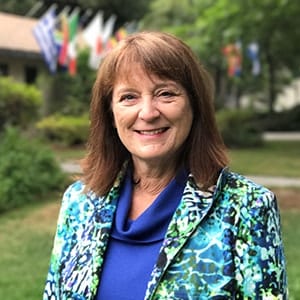 Associate Dean for Graduate Programs and Research

Azusa Pacific University
Dr. Denise Ferguson is Associate Dean for Graduate Programs and Research, and Professor of Communication at Azusa Pacific University. Dr. Ferguson has more than ten years of professional public relations experience in higher education, corporate, and nonprofit organizations, and holds a Ph.D. from Purdue University. She is on the board of PRSA-Los Angeles and the Executive Committee of PRSA Educators Academy, and is a member of the Commission on Public Relations Education. Dr. Ferguson's research has been published in Public Relations Review, Public Relations Journal, Sociological Quarterly, Quarterly Review of Business Disciplines, Business Review Yearbook, and Handbook of Public Relations.
Targeting Internal Publics During the 2014 Ebola Outbreak: An Analysis of Kaiser Permanente's Crisis Communication Strategy Applying Weick's Sense-Making Model and The Human Resources Approach
When the Ebola virus landed on American shores in 2014, every hospital in the country was required to create provisions and procedures to protect the employees. This case study details the organizational communication guidelines and sequence of events as the CDC (Center of Disease Control) became involved.