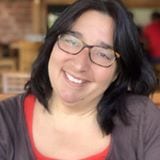 Adjunct Faculty

Valencia College
Dr. Georgo is a social scientist and consultant. Her area of study and practice focus on the culture of the workplace; and more specifically building real teams – de-escalating conflict and facilitating resolution. She holds a PhD from Nova Southeastern University, a BA degree from Salisbury State University, and a MS degree from Central Connecticut State University. Dr. Georgo is noted for being a catalyst; impacting positive change in the lives of many with an eclectic and inclusive style and passion for cross-cultural understanding.
Depictions of Workplace Bullying in Hollywood Films
Workplace bullying is a complex global phenomenon. This session will review current research that took a close and in-depth look at depictions of workplace bullying from a sampling of 100 Hollywood films released 1994-2016. This research contributes to the literature of conflict studies and more specifically the scholarly research and professional practice.