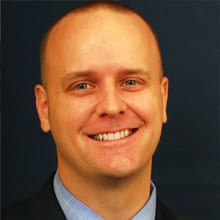 Associate Vice President for Communications and Public Affairs

University of Central Florida

United States
Grant Heston is Associate Vice President for Communications and Public Affairs at the University of Central Florida, the second-largest university in the country. He leads communications for key university priorities and initiatives; manages emerging public issues and crisis communications; directs PBS television operations; and oversees Athletics communications. He is also the university spokesperson.
Prior to UCF, Grant served as corporate communications manager at the Orlando Utilities Commission, the power and water company for the City of Orlando. In his first 45 days on the job, three hurricanes hit Central Florida and knocked power out to a combined 400,000 customers.
Grant worked as one of the Orlando Sentinel's first print/online reporters and helped launch the sports website that became the official site for CBS Sports.
Grant lives in Maitland, Fla., with his wife, Erin, and their two children, Brock (6) and Molly (4).
2014
General Session: Crisis Management of a Thwarted On-Campus Shooting*
March 18, 2013, a University of Central Florida student killed himself in his residence hall. A subsequent police investigation found hundreds of rounds of ammunition, an assault weapon, homemade explosives and a "to-do" list that indicated the student planned to attack students on campus. Within a period of three days, UCF received about 1,500 media inquiries. Richard Beary, UCF Chief of Police, and Grant J. Heston, UCF Associate Vice President for Communications and Public Affairs, will discuss insights and lessons learned from the incident, as well as how to balance sometimes conflicting police and communications priorities.
*Grant Heston and Chief Richard Beary will be co-presenting this session.
2012