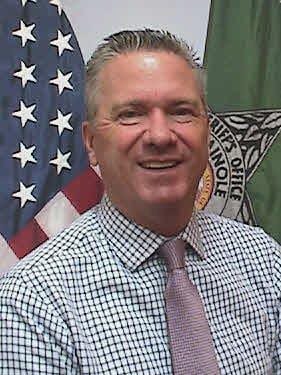 Public Information Officer

Seminole County Sheriff's Office

United States
Bob Kealing is an Emmy Award-winning public information officer with the Seminole County Sheriff's Office. He serves a dual role as an in-house reporter. Together with his former news videographer partner, Bob produces packages, then posts them on agency social media platforms. His July 2018 package on Deputy Bill Dunn rescuing a child from a hot car, went viral and was posted on major news websites worldwide.
Bob is an Edward R. Murrow and five-time Emmy award-winning news reporter formerly of WESH-TV and NBC News channel. He's written four books. As a historic preservationist, he has co-founded three Florida landmarks including the Jack Kerouac House here in Orlando, in the National Register of Historic Places.
Bob is married and has two teen-aged children.
"The Power of Relationships to Prevent and, when necessary, Reverse Misinformation."
The crux of my message based on the long relationship I've had with my current employer as both reporter and now employee, is that long-established relationships based on the philosophy that non-a adversarial rapport between law enforcement and news media helps prevent misinformation. And when it does happen, we draw on that bond with veteran beat reporters, to help us both make it right.