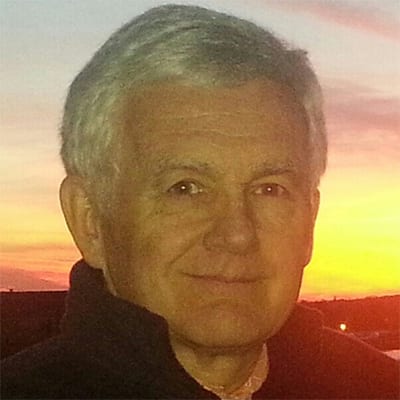 Professor Kevin P. Kelley joined the National Security Affairs Department of the Naval War College in July 1986. He spent his first 24 years on the NSDM faculty as deputy to the department's chairman. He currently teaches in the Leadership Concepts course which focuses on strategic leadership. Prof. Kelley's expertise lies in the areas of strategic leadership, the U.S. defense resource allocation systems, professional military education, and in the way national security policy making, and its implementation, are influenced. He has developed and executed programs on leadership, defense resource allocation processes, a systematic approach to national security strategy development, and military force planning in support of the George C. Marshall European Center for Security Studies initiatives and for NATO's Partnership for Peace. For over 20 years, he has also lectured and taught courses in numerous countries, including Germany, Hungary, Romania, Belarus, Uzbekistan, Italy, England, Argentina, Kenya, Djibouti, Ethiopia, Uganda, and Saudi Arabia. Prior to his arrival at the Naval War College, Prof. Kelley served as a logistician in the U.S. Navy, including tours of duty in Japan and Scotland. A 1984 Distinguished Graduate of the Naval War College, Professor Kelley has an undergraduate degree in economics from the College of the Holy Cross and he earned his Masters Degree in Business Administration from New Hampshire College. He was awarded a U.S. Department of Defense Executive Leadership Development Program fellowship in 1994. He taught at the Marshall Center in Garmisch, Germany under a one-year fellowship from July 1998 to June 1999.
Critical Thinking and Crisis Communication Metrics
Organization: National Security Affairs Department, Naval War College, Newport, RI 02841
Presentation Summary: This presentation will examine the concepts associated with a detailed critical thinking process, including offering definitions of critical thinking and insights into how effective critical thinking can be developed and applied, and will conclude by addressing how the process of critical thinking can contribute to the identification of appropriate measures and metrics for assessing the effectiveness of crisis communication efforts.
The presentation will include a brief overview of how critical thinking skills are taught to intermediate- and senior-level military officers in their Master's Degree programs at the Naval War College. The presentation will also describe how these students are taught how to identify effective measures and metrics for assessing the effectiveness and efficiency of their organizations, including surrogate measures used to evaluate such nebulous outcomes as deterrence, morale, and strategic communications.