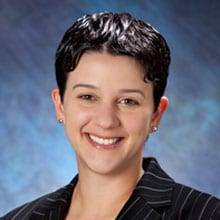 Manager, Corporate Communications

Royal Caribbean Cruises Ltd.

United States
Cynthia Martinez is the Manager of Corporate Communications for Royal Caribbean Cruises Ltd., a global cruise vacation company that operates five major cruise brands, including Royal Caribbean International and Celebrity Cruises. The company has a total of 38 ships in service throughout the world and four under construction. While at Royal Caribbean, Ms. Martinez has provided communications guidance and counsel during crisis situations involving issues such as: environmental, litigations, health & medical, weather, marine and hotel operations, onboard accidents and alleged crimes. Most recently, Ms. Martinez led Royal Caribbean's overall national and international communication strategy for the company's return to Haiti after the earthquake.
Prior to joining Royal Caribbean, Ms. Martinez was the Media Relations Manager for Miami-Dade County, one of the largest County governments in the southeast United States with more than 30,000 employees and over 60 departments, which serves a population of more than 2.3 million residents. As the Media Relations Manager, Ms. Martinez participated in crisis planning for major events including Miami-Dade County housing crisis, two inmate escapes and Hurricanes Katrina and Wilma.
During her five years with Miami-Dade County, Ms. Martinez held a number of communications positions, including Senior Media Relations Specialist in the Communications Department and Public Information Officer for Miami-Dade Fire Rescue and the Office of Emergency Management.
Ms. Martinez graduated the University of Miami with a Masters of Arts in Public Relations and has a Bachelor of Science in Journalism and Communications from Florida International University. In addition, Ms. Martinez received PR News' Platinum Award for Crisis Management, as well as the Hospitality, Sales & Marketing Association International (HSMAI) Silver Adrian Award.
2011
Panel: Social Media and Emergency Incident Notification
Panel moderated by Dr. Robert C. Chandler with panelists Cynthia Martinez and Marc Ladin.