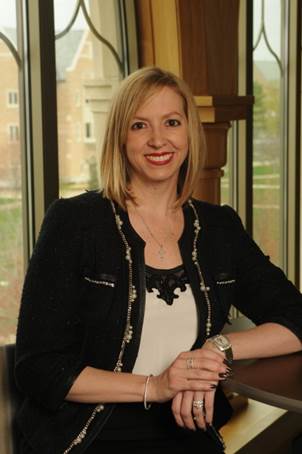 Associate Teaching Professor

University of Notre Dame

United States
Dr. Amanda G. McKendree teaches management writing, management speaking, and management communication at the University of Notre Dame, where she is an Associate Teaching Professor of Management in the Fanning Center for Business Communication. Professor McKendree's research examines crisis communication, conflict communication, and the influence of rhetoric on organizational identity. She is published in the SAGE Encyclopedia of Identity, Business Communication Quarterly, Teaching Ideas for the Basic Communication Course, Journal of the Association for Communication Administration, and Review of Communication. She is the coauthor of Conflict Between Persons: The Origins of Leadership (Kendall Hunt Publishing Company, 2014). She currently serves as the Chair for the Communication Ethics Division of the National Communication Association, Chair of the Philosophy of Communication Division for the Eastern Communication Association, and Vice President of the Pennsylvania Communication Association.  She is also a member of the executive committee for the Midwest Regional Scholarship of Teaching and Learning Consortium. She received her BA in Global Policy Studies from Chatham University and MPA in Nonprofit/Public Management from the University of Pittsburgh Graduate School of Public and International Affairs. She was awarded a one-year fellowship in public affairs at the Coro Center for Civic Leadership and Carnegie Mellon University, and earned her Ph.D. in Rhetoric at Duquesne University.