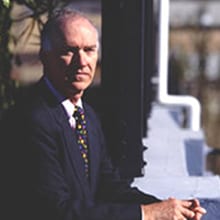 President and Owner

The Catalyst

United States
With the highest international certification and expertise in business continuity, disaster recovery and emergency response, Norm brings broad expertise to our clients. He has extensive international consulting experience in these fields as well as information security, corporate governance and business ethics.  This experience was gained dealing with multi-national clients, international government agencies, major global and Fortune 1000 companies covering a broad scope of industries. Norm also served two terms as mayor bringing significant change to the town's local infrastructure.
In the field of training, Norm has designed and taught courses in business continuity, crisis management, disaster recovery and computer and network security.  He has chaired several international conferences and symposia, and spoken nationally and internationally on business continuity, crisis communication and operational risk management. Norm leads our team in the business continuity assessments, diagnostic work and preparation with his unique Report Card methodology. He provides a very calm head in the midst of a crisis having dealt with several national disasters. His wisdom (and wit) are highly valued not only in training and coaching but at the post-crisis debriefs.
Norm has a MS in Engineering Management from NJIT.
2012
Panel Presentation: Role of Front-line in a Crisis: the key to surviving a crisis in the 'trust' economy*
* Norm Meier and Jane Jordan-Meier co-presented this presentation.