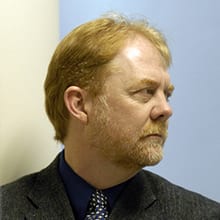 Writer

The Clarion-Ledger

United States
Jerry Mitchell has been called "a loose cannon," "a pain in the ass" and a "white traitor." Whatever he's called, Jerry Mitchell — a Pulitzer Prize finalist and MacArthur genius grant winner — has never given up in his quest to bring unpunished killers to justice.
The stories of the 53-year-old investigative reporter, who has worked for The Clarion-Ledger in Jackson, Mississippi, since 1986, has helped put four killers behind bars: Klansman Byron De La Beckwith for the 1963 assassination of NAACP leader Medgar Evers; Imperial Wizard Sam Bowers, for ordering the fatal firebombing of NAACP leader Vernon Dahmer in 1966; Klansman Bobby Cherry, for the 1963 bombing of a Birmingham church that killed four girls; and KKK leader Edgar Ray Killen, for helping organize the June 21, 1964, killings of James Chaney, Andrew Goodman and Schwerner (popularized by the fictional movie about that case, Mississippi Burning).
For his work, Mitchell has received more than 30 national awards. In 2006 the Pulitzer Board named him a Pulitzer Prize finalist, praising him "for his relentless and masterly stories on the successful prosecution of a man accused of orchestrating the killing of three civil rights workers in 1964." In 2009, the MacArthur Foundation named Mitchell a MacArthur fellow for his work, becoming only the second investigative reporter to ever receive the $500,000 award.
Mitchell has been interviewed on all the major network and cable television programs.
He is currently writing a book for Simon & Schuster titled Race Against Time on his experiences in pursuing these unpunished killings.
2013
Keynote: Dealing with Press during Crises: A Real Life Muckraker Tells All
Using examples from his historic landmark achievements and insights from a case study of his latest work, Jerry Mitchell  will address the goals, assumptions, techniques of modern investigative journalism in an age of cynicism, distrust and suspicion. Looking at 'crisis communication' from the other side of the microphone and notepad, this keynote address will illuminate the core question of whether the media and journalists are adversaries or allies in crisis and risk communication success. Mitchell talks about the importance of truth, trust, integrity and transparency and directly challenges crisis communicators to consider such issues as they communicate with the media and public.  He relates a framework for ethical & effective communication to living fearlessly, having courage and grounded in the idea of living for something more important than ourselves. Using his well know investigative efforts devoted to truth and  justice, Mitchell establishes the need for the focus on truth, trust, integrity, and transparency in crisis communication. HE also advises that the media may not inherently be the foe of your communication goals. Mitchell counsels that crisis communicators should:
Tell the truth. The importance of being honest.
Communicate with Integrity.
Establish relationships early with the media (including social media connections).
If you can't talk about it, tell us why.