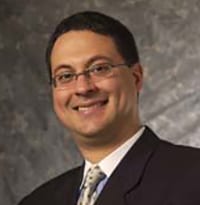 Chief Technology Officer

Everbridge

USA
Imad Mouline is the chief technology officer for Everbridge. In this role, Mouline is responsible for Everbridge's market strategy, product roadmap, innovation, and research and development.
Mouline joined Everbridge in 2011, when the company acquired CloudFloor, an enterprise cloud management company where he was co-founder and CTO. Prior to CloudFloor, Mouline served as CTO of Compuware's Application Performance Management Solutions division, which was formed when the company acquired Gomez, a provider of web performance management solutions, where Mouline was CTO. Before this, he served as CTO of S1 Corporation, a provider of financial services solutions.
Mouline is a regular presenter at industry, technology, and academic conferences, including APCO, NEDRIX, the World Conference on Disaster Management, Cloud Connect, Interop, Internet World, and the MIT CIO Symposium. He is frequently quoted in leading publications including The New York Times, USA Today, BBC News, BusinessWeek, CNN Money, Fortune, Forbes, Investor's Business Daily, Network World, CIO Zone, and InformationWeek.
Mouline is a graduate of the Massachusetts Institute of Technology, and has been awarded four US patents.
2015
Quantitative Data on Emergency Crisis Communication and Incident Risk Notification Effectiveness
How can your organization remove global, regional, and technology barriers to quickly communicate and collaborate, with the right context, to the right individual, on the right device?
The answer can be obtained through a mix of business intelligence and refined critical communication best practices. Everbridge's CTO, Imad Mouline, will unveil, for the first time, new proprietary system data about the behavior of people, devices and "things" to reinforce, and redefine, these communication best practices.
When Imad analyzed the system data, he uncovered new insights from over 100 million different types of interactions, revealing the behavior of employees, residents and more during all types of disasters and continuity incidents. How do these people prefer to consume critical communication to ensure they act accordingly? How do they consume these communication when on their mobile devices? Is that interaction different based on demographics, and what does that tell us? The answers are all here, and they reveal the significance of timeliness, context and location, location, location.
Imad will cover a range of data–including, for example, how individuals are almost twice as likely to confirm receipt of a critical message if the communication was delivered to multiple contact paths (email, SMS, phone, etc). These findings will refine how we develop our business continuity and disaster response plans–we'll have data that covers an updated/evolved way to view emergency message cadence, construction, situational intelligence and incident management templates. What's the ideal length of a critical message for IT operations staff during an outage? The data will illuminate. In this session you will learn suggestions on how to optimize your emergency communication? No, the data will reveal how no contact path is ever 100% reliable, and therefore, to mitigate risk, every path should be leveraged.
This is presentation is not a sales pitch, but it will explore many broader technology trends, ranging from enterprise to the Internet of Things, to help us all refine our thinking as we approach crisis communications across sectors.