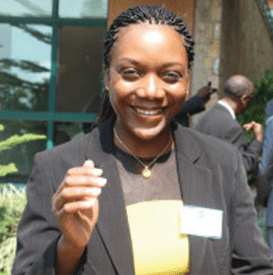 PhD Fellow

Hong Kong Baptist University
Ann Mugunga is a PhD student, Hong Kong Baptist University whose main research interests are organisational, and political communication. She holds an MA International Communications (University of Leeds) and a BA Mass Communication (Makerere University). She has over 18 years working experience as a journalist, editor, communications manager and lecturer.
Do not bank on us! Taking stock of transparency and accountability during crises in the south: the case of Crane Bank collapse, 2016-2017
This paper examined transparency and accountability in light of the interpretative and sense making capabilities of the public following the collapse of Crane Bank, Uganda.