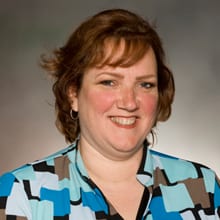 Researcher and Writer

United States
Mary Myers recently returned home to Central Florida after filling a visiting Instructor position in upstate New York with The College of Saint Rose where she taught both undergraduate and graduate level public relations and crisis communication courses. She joined the College of Saint Rose after teaching undergraduate communication courses for five years as adjunct faculty in the Nicholson School of Communication at the University of Central Florida (UCF). During her time at UCF, she participated in the Direct Connect program by teaching UCF courses at Valencia College, coaching students for the Bernard C. Kissel Annual Outstanding Student Speaker Competition and earning her certification in mediation. She began her teaching career in a mentorship program as a UCF graduate student.
2013
Breakout session: State University Online Crisis Communication Plans*
The targeted violence that took place at Virginia Polytechnic Institute and State University (Virginia Tech) on April 26, 2007, as well as the backdrop of September 11, 2001, appeared to change crisis management and the way crisis communication tools are viewed and used in academia. According to Timothy Coombs (2012, 2007), crisis communication is ongoing and involves three primary stages: planning, managing and responding to crises. The planning stage includes a component labeled the crisis communication plan (CCP). This presentation will help the audience understand that an effective and functional online CCP is an important component of university campus safety and preparedness in a world where targeted violence has almost become commonplace.
This presentation reports a study to determine whether or not large, state university campuses had an online CCP, and if they did, whether the plans were effective and functional. The chaos of crisis in real time does not provide space for organizing essentials; these should already be in place, tested, and updated on a regular basis.
*Mary Myers and Kristin Leigh Davis co-authored this paper. Mary Myers presented.