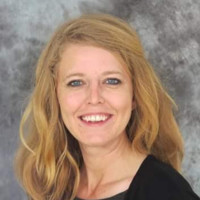 Sustainability Project Coordinator

City of Orlando

USA
Maeven Rogers is a current graduate student working on her MA in Communication. While here at UCF, Maeven also works as a Sustainability Project Coordinator with the City of Orlando, where she spends her time focusing on local food initiatives, food access, and creating farmlette spaces in urbanized areas. She believes that more genuine environmental communication can lead to real-world change as she focuses on producing messages that can improve engagement with climate efforts. Maeven currently hopes that if we can begin to change the way we communicate about our environment, we can produce real global change leading to permanent viable solutions for our everchanging environment.
"Framing climate change in the media. Do the words we use matter?"
This study sought to investigate if the labels society uses to describe climate change could influence perceptions. Newspaper articles were created to represent the words used in environmental issues: climate change, climate crisis, and global warming. Results from the experiment revealed no significant differences. However, based on pre-existing attitudes, we see that participants who identify more as Conservative and Republicans felt low severity and susceptibility towards climate change while self and response efficacy stayed the same.