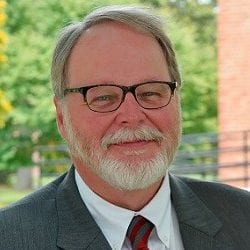 Professor and Dean

College of Fine, Performing and Communication Arts, Wayne State University and Consultant for the World Health Organization (WHO) and Centers for Disease Control and Prevention (CDC)
Matthew W. Seeger, (Ph.D., 1982, Indiana University) has been a faculty member and administrator at Wayne State University in Detroit, Michigan for over 30 years. He currently serves as dean.
Dean Seeger's research interests concern crisis and risk communication, health promotion and communication, crisis response and agency coordination, the role of media, including new media, in crisis, crisis and communication ethics, failure of complex systems and post-crisis renewal.
He has worked closely with the United States Centers for Disease Control and Prevention on communication and the anthrax attack and on communication and pandemic influenza preparedness. Work with the CDC also includes assistance in developing the Crisis and Emergency Risk Communication (CERC) framework. He has also worked with the World Health Organization on developing risk communication guidance.
His work on crisis, risk and communication has appeared in the Handbook of Crisis and Risk Communication, International Encyclopedia of 
Communication, Journal of Health Communication Research, Health Promotion Practice, Communication Monographs, International Journal of Crisis and Contingency Management, Communication
 Yearbook, the Handbook of Public Relations, Handbook of Applied 
Communication Research, Communication Monographs, Public Relations Review, Communication Studies, the Southern Communication Journal, Journal of Business Ethics, Journal of
 Business Communication, Management Communication Quarterly, the Journal of
 Applied Communication Research and the Journal of Organizational Change Management, among several others. Seeger is the author or co-author of eight books on crisis and risk communication, including Communication and Organizational Crisis (2003), Crisis Communication and the Public Health (2008), Effective Risk Communication (2009) and Theorizing Crisis Communication (2013). He is the co-editor of the International Handbook of Crisis Communication. He has advised over 35 doctoral dissertations in the areas of risk and crisis communication.
Crisis Narratives: Stories of Ruin and Renewal
Humans are by nature story-tellers and stories of crises and disasters are fundamental to the process of understanding and making sense of these events, determining what happened and should be done, and passing on the lessons learned. Crises and disasters create high levels of uncertainty, confusion, and emotional turmoil. Disruption of spaces, networks, sources or information, routines, security and relationships can result in a fundamental loss of meaning.
Narrative, telling – sharing – remembering stories, is a fundamental process of human sensemaking that is essential to recreating meaning. Several kinds of crisis narratives can be identified, including accounts, hero and victim stories, blame narratives, and renewal narratives. These stories are presented and passed on as a kind of learning and memorializing and there is convergence and divergence as different groups seek to have their stories accepted.
Convergence of stories about a crisis helps determine the culturally accepted meaning and ultimately influence what actions are taken in response.