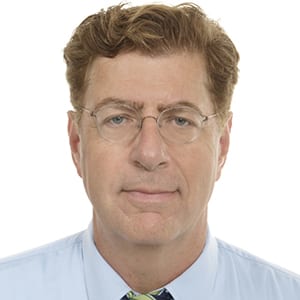 Professor & Director

Technical University of Crete (TUC); University of Southern California (USC

Greece
Dr. Costas Synolakis is Professor of Natural Disasters and Coastal Engineering at the Technical University of Crete (TUC) in Chania, Greece and the Director of TUC's Natural Disasters and Coastal Engineering Laboratory (NDCEL). Dr. Synolakis is also Professor at the University of Southern California (USC) Viterbi School of Engineering and the Director of USC's Tsunami Research Center (TRC). He is the Chairman of UNESCO's IOC Review Board on the Pacific Tsunami Warning Center and, formerly, he was the President of the Hellenic Center for Marine Research.
He was awarded the 2014 Sergey Soloviev Medal of the European Geosciences Union on natural hazards and the 2001 County of Los Angeles Award on Leadership in Emergency Preparedness. TRC has produced all official inundation maps for tsunami preparedness and hazard mitigation since 1999 for the State of California, while NDCEL is a leading research coastal engineering and disaster research facility in Europe.
His research interests focus on natural hazard management and coastal Engineering, including long waves, wave climb prediction and wave induced floods, erosion and protection of the coast from waves, as well as operational Oceanography and design of monitoring systems of the marine environment. He has authored more than 150 papers, books and chapters in edited volumes.
Using social media to manage disaster volunteers in Greece
Copresenter: Dr. Georgios Marios "George" Karagiannis
This presentation illustrates the effectiveness of a variety of means of communication in the management of disaster volunteers on Greece. We have focused on the Hellenic Red Cross Samaritan, Rescuer and Lifeguard Division. We found that two parameters shape the effectiveness of different communications solutions during each emergency management activity, namely speed of message delivery and message volume. Based on these two parameters, Hellenic Red Cross Local Branch Managers use each communication means differently. A reasonable message length is required during everyday activities, but speed of delivery is less important. Therefore e-mail and Facebook messages are used as an inexpensive way of reaching multiple volunteers within a reasonable timeframe. However, when disaster strikes, Local Branch Managers traditionally turn to mobile telephones to mobilize volunteers. Voice calls are the preferred method, but text messages have also been used recently, however intermittently.