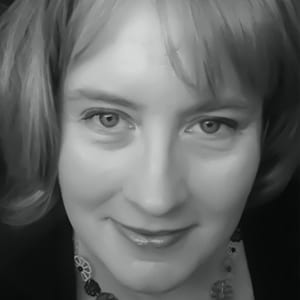 Principal

Mind The Gap Public Relations

United States
Ann Marie van den Hurk APR, is principal of Mind The Gap Public Relations. She is an award winning PRSA-accredited public relations counselor bridging the gap between traditional PR and digital with over a decade of experience assisting businesses and non-profits in taking leadership in sensitive issues, crisis communications, and navigating successfully the digital sphere.
In addition to running Mind The Gap Public Relations, Ann Marie is a nationally distributed business columnist for Lexington (KY) Herald-Leader and is part of the Tribune Content Agency (formerly McCatchy-Tribune Information Services.) Her award-winning column focuses on public relations, marketing, and social media for businesses often addressing topics before they become adapted mainstream. In 2013, Ann Marie published her first book, Social Media Crisis Communications: Preparing for, Preventing, and Surviving a Public Relations #FAIL through Que.
Ann Marie formed the consulting company of Van den Hurk PR with the purpose to provide quality, realistic, sound public relations to grow and protect organizations in 2007. It evolved into Mind The Gap Public Relations, LLC. Before Van den Hurk PR and now Mind The Gap, she was the Vice President, Communications and Advocacy for the Girl Scouts of the Chesapeake Bay Council located on the Delmarva Peninsula.
Ann Marie graduated from the University of Delaware with a BA in International Relations and a certificate in Nonprofit Management. Additionally, she holds the professional designation of Accredited in Public Relations.  She is a member of the Public Relations Society of America, National Federation of Presswomen, Delaware Press Association.
2015
When Social Hits the Fan: How to Prepare for & Manage a Social Media #FAIL
Social media has changed how organizations must plan for and react to crises. Most organizations, however, haven't updated their crisis strategy and aren't prepared to manage a potential PR nightmare that starts on one online site, quickly expands to others, and jumps the fire line into business or even general news.
In this presentation, attendees with gain an understanding of the importance of social media in crisis communications. They will learn in depth about the changing dynamics social media has caused, such as how social media has affected the news media, how people interact, create community outrage, change expectations, etc. Also, how it is more important now than ever to be listening to the conversations.  The basics of crisis communications and integrating social media effectively will be covered.
Having a good foundation is key in managing a crisis successfully. The presentation will share the building blocks essential for a solid plan, including the importance of monitoring your brand and listening to social media as an early warning system and a means of sampling community sentiment.
Real world case studies will be used.