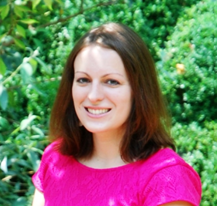 Assistant Professor

University of Missouri–St. Louis

United States
Stephanie Van Stee is an Assistant Professor in the Department of Communication at UMSL. She earned her B.A. at Hope College and a Ph.D. at the University of Kentucky in communication. She also worked as a postdoctoral research associate at the University of Kentucky for one year before coming to UMSL.
Her research interests focus on persuasive health messages. In particular, she is interested in message design for campaigns and interventions, with a specific focus on health messages targeted to populations who experience substantial health disparities. She has worked on many research projects, some of which have focused on smoking prevention, condom use, and mental health.
Dr. Van Stee teaches courses in interpersonal communication, research methods, and health communication at the undergraduate level. She will also teach courses at the graduate level in future semesters. Most of her classes are taught face-to-face, but she has also taught interpersonal communication in a four-week summer session; the course was developed through her participation in the Center for Teaching and Learning's Online in Nine Program for online course development.
What Went Wrong and What Can We Learn?:Understanding the System-wide Impact of the University of Missouri Crisis
Co-Presenter: Jason Martin, Ph.D., Assistant Professor, University of Missouri-Kansas City
During the fall of 2015, several racially charged incidents created a crisis situation at the University of Missouri-Columbia, which is the University of Missouri System's flagship campus.
Throughout this crisis, it was not only the responses from University of Missouri and Missouri System leaders that became problematic but also their lack of response and delayed action. The racist activity was isolated to the Columbia campus yet the impact was felt system-wide and culminated with the resignations of System President Tim Wolfe and University Chancellor R. Bowen Loftin.  This presentation examines the role of leadership—or lack thereof—throughout this situation and utilizes various texts (e.g., speeches, newspaper coverage, press releases) that emerged during the crisis. Its objectives include:
(1) explaining the crisis and various strategies used throughout;
(2) identifying problematic responses and missed opportunities; and
(3) providing insight on what organizations can learn from how the UM System responded.