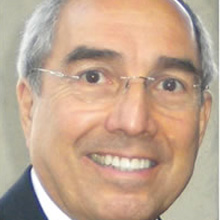 Professor & Director

Center for the Study of Latino Media & Markets, School of Journalism & Mass Communication, Texas State University- San Marcos

United States
Dr. Federico Subervi is Full Professor and Director of the Center for the Study of Latino Media & Markets at the School of Journalism and Mass Communication, Texas State University-San Marcos. Since the early 1980s, he has been conducting research, publishing and teaching on a broad range of issues related to the mass media and ethnic minorities, especially Latinos in the United States. He is the editor and an author of the book The Mass Media and Latino Politic. Studies of U.S. Media Content, Campaign Strategies and Survey Research: 1984-2004 (NY: Routledge, 2008).
Currently, Dr. Subervi is the Principal Investigator of a national survey of the working conditions, professional challenges, and development goals of Latino journalists. In 2010, he authored a report entitled "An Achilles Heel in Emergency Communications: The Deplorable Policies and Practices Pertaining to Non-English Speaking Populations." The project was made possible thanks to a grant from the McCormick Foundation. From 2006-2008, he directed two research projects, one funded by the Ford Foundation, the other by the Social Science Research Council, which analyzed the diversity of Latino-oriented media in Central Texas.
Among his other activities, Dr. Subervi was founding Chair of the Board of Directors of Latinitas, Inc., and organization and Web-based magazine for Latina adolescents and teens (www.latinitasmagazine.org). He was recently elected to the Board of Directors of the Latino Public Radio Consortium.
2011
Research Presentation: An Achilles Heel in Emergency Communications: The Deplorable Policies and Practices Pertaining to Non English Speaking Populations