Speakers' Theme Rationale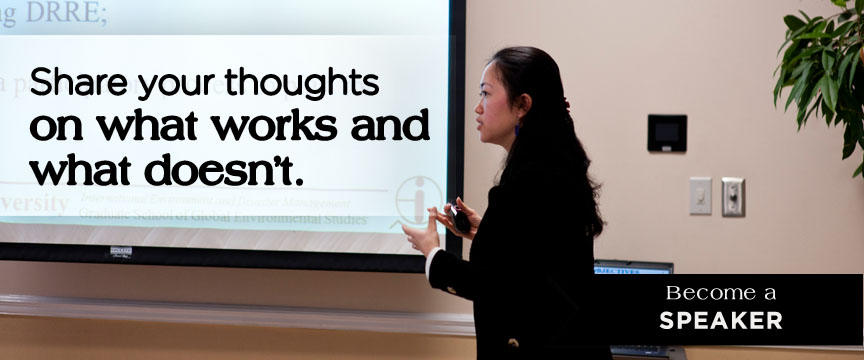 The International Crisis and Risk Communication (ICRC) Conference invites speaker submissions of case-study oriented presentations, with content to include firsthand experiential reports, original academic research and exploration, lessons learned, and best-practice recommendations related to crisis and risk communication, especially directed to each year's announced theme: (2016 ConferenceTheme, TBD). Selected presentations reflect a diverse range of interdisciplinary perspectives. For More Information/Questions: please inquire via email to icrc@ucf.edu or call +001 (407) 823-2833.
Abstracts must be provided as explanatory topic briefings with sufficient detail to determine and review intended content. Extended abstract version not to exceed 500 words. Acceptance of submission requires author commitment to register and present at the upcoming conference event, tentatively scheduled for March 7-9, 2016. Most past conference agendas have provided for 30-minute presentations throughout, with encouraged time planned within this for Q&A.  Please plan to attend and participate at the next annual ICRC Conference hosted by the Nicholson School of Communication, UCF – Orlando, Florida, USA.
For information on registration fees, please view our conference pricing.
Read about other past and current speakers and their sessions on each of their speaker profiles.