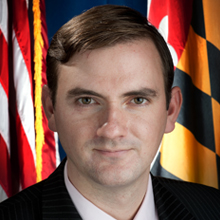 Independent Consultant

Adamec Communications

United States
Shaun Adamec has directed the strategic communications efforts of major, international nonprofit and philanthropic organizations, government offices and political campaigns. As Press Secretary for Maryland Governor Martin O'Malley, Adamec served as chief spokesperson for Governor O'Malley and managed the communications efforts for 28 state cabinet agencies. He directed public outreach for the Governor's key initiatives, and managed official public communications during the 2008 Presidential Inauguration, major weather events and other emergencies. Previously, Adamec served a similar role for Baltimore City Council President Stephanie Rawlings-Blake, now the Mayor of Baltimore.
Adamec has served in a professional role for Mothers Against Drunk Driving, the American Red Cross, City Year, and the Nellie Mae Education Foundation. In each of these settings, Adamec directed the strategic communications efforts of the organization, secured media coverage, crafted the organization's messaging and served as spokesperson on the organization's behalf.
Adamec has consulted with organizations of all sizes in the areas of strategic communications, planning, public presenting, crisis communications, and risk management. Shaun holds a BA in Political Science from Providence College and a MA in Government and Political Communications from The Johns Hopkins University.
2014
Breakout Session: Managing the Risk of Reputation Ruin
Who puts out the fire when stakeholders get upset? When an accusatory tweet or blog post hits the cyber airwaves, how do you save face? This workshop explores the differences between operational disasters, like when an earthquake disrupts the daily functions of an organization, and reputational crises, when the perception of a crisis creates the crisis itself. Focusing on reputational crises, this workshop will walk participants through the very deliberate processes to (1) determine whether you're in a crisis, (2) identify the key factors that are fueling the crisis, (3) choose strategies to manage an organization out of a reputational crisis, and (4) discuss common roadblocks to successful crisis management.
Commonly, organizational executives perceive crisis planning from two perspectives: First, they identify common operational crises as matters of business continuity that can be mitigated and managed by insurance professionals. Second, they identify PR crisis as matters of media relations that can be managed by public relations professionals.  What sets reputational crises apart is the typical inability to recognize what constitutes a crisis and what constitutes a bad news cycle, and therefore the additional inability to recognize the most effective strategies that neutralize the factors fueling the crisis.
Perception is reality in today's world, and this workshop will help participants learn how to stabilize and rebuild a reputation of an organization, company, elected official or other notable brand during times of crisis or stakeholder unrest. We identify the list of crisis catalysts that characterize virtually any reputational crisis. We then examine the list of crisis strategies, which must be strategically deployed for each target audience, for the purposes of neutralizing the crisis catalysts. We examine the Rules of Engagement when it comes to reputational crisis management. Finally, we discuss common roadblocks that can derail even the best laid crisis plans.