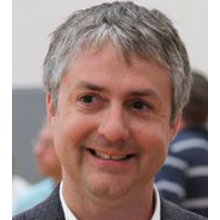 Managing Partner

CCFA Partners Inc.

United States
Steve Castaner uses his experience as an economic and community development director, city administrator and federal official to apply pragmatic strategies to local, long-term disaster recovery. As FEMA Region VII Federal Disaster Recovery Officer and Long-Term Community Recovery Director, Castaner provided leadership and expert-level assistance to recovery operations throughout the country. He held leadership roles forsignificant long-term recovery operations in Greensburg, Kansas, the Iowa and Missouri Floods of 2008, Rita/Katrina hurricanes, Joplin, Missouri and many others where many of the concepts now employed in the National Disaster Recovery Framework were pioneered. Castaner is widely regarded for his ability to coordinate and cooperate with other federal, state and local agencies. In Joplin, he teamed with the Business and Civic Leadership Center and the National Economic Recovery Support Function to create a comprehensive investment partners conference that involved the US Chamber of Commerce, several national foundations and federal and state agencies to spur community recovery projects. Steve has presented recovery concepts, principles and applications at conferences across the country.
Castaner holds a Bachelor of Science in Mass Communications from Central Missouri State University and a Masters in Public Administration from the University of Missouri.
2014
General Session: The Long and Winding Road of Recovery from the Joplin Tornado
Joplin, Missouri was struck by an EF5 tornado on Sunday, May 22, 2011.  In less than 30 minutes 161 lives were taken in a path of destruction over eight miles long and nearly one mile wide.  7,500 structures were damaged with over 4,000 of those destroyed.  The city lost its only high school, two elementary schools, a middle school, a technical high school, two fire stations and one of its two hospitals.
Under the direction of FEMA's Long-Term Community Recovery Director, Steve Castaner, Joplin City Officials appointed a group of citizens to lead the long-term recovery efforts.  Jane Cage, a local business woman and community leader, chaired the Citizens Advisory Recovery Team (CART).  This case study recounts the long and arduous road toward recovery from two very different perspectives – the federal and the citizen.   The two discuss the same events viewed through their respective lenses.  The CART led a comprehensive listening effort in Joplin to gain the perspectives of every sector in the community to understand their vision for Joplin's recovery.  There was tug-of-war between progress and process over the six months before the first report was presented to the City Council and the two additional months before an implementation plan was adopted by the City Council, the School Board, the Chamber of Commerce and the CART board.
Over that time, Cage's view of Castaner as an "outsider" and his view of her as a "local" evolved into a joint effort founded on trust and mutual respect, dismantling the stereotypical relationship between government and citizens.  In this speech, you'll hear the lessons that both learned about communications, compromise and crisis.  Their story is also a testament to community unity and resiliency? that can be forged through adversity.
*Jane Cage and Steve Castaner will be co-presenting this session.