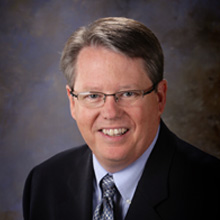 Vice President of Communications

Walt Disney World Resort

United States
Michael Griffin, vice president of communications for Walt Disney World Resort, oversees Media Relations, Executive Communications, Issues Management and Internal Communications for the nation's largest single-site employer with more than 60,000 Cast Members.
Prior to joining Disney in 2008, Griffin was Deputy Editorial Editor at the Orlando Sentinel, where he spent 24 years as a journalist and editor. His award-winning work included coverage of organized crime, schools, higher education, military affairs and politics. Griffin was the Orlando Sentinel's Tallahassee Bureau Chief and Political Editor and covered campaigns for Governor, U.S. Senator and President.
Griffin serves on the board of directors of Florida Hospital.
An Orlando native and graduate of the University of Central Florida, Griffin was editor of the UCF Student Newspaper and served as a student senator. Today, he serves on the Advisory Council of the University of Central Florida College of Sciences.
2012
Panel
2011
Panel: Internal Crisis and Risk Communication in Large Organizations
Panel moderated by Jeffery Robertson with panelists Michael Doble, Michael Griffin and Ann Cline.