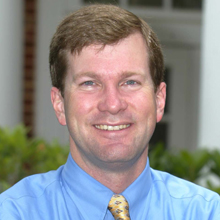 Executive Director

Business Roundtable Institute for Corporate Ethics

United States
Dean Krehmeyer is the Executive Director of the Business Roundtable Institute for Corporate Ethics. Krehmeyer is the co-author of the Institute report, "Breaking the Short-Term Cycle:  Discussion and Recommendations on How Corporate Leaders, Asset Managers, Investors, and Analysts Can Refocus on Long-Term Value."  He also has facilitated Institute seminars for Boards of Directors and senior corporate executives, specifically in the areas of corporate governance and business ethics. Mr. Krehmeyer is a regular commentator in the media, including CNBC, Fortune, NPR Marketplace,Financial Times, New York Times, and BBC World News.
Prior to joining the Institute, Krehmeyer was a Manager with A.T. Kearney, one of the world's largest management consulting firms.  Krehmeyer was also previously with Deloitte & Touche LLP, a global public accounting firm, in Business Advisory & Assurance Services. Krehmeyer holds an MBA from The Darden School, as well as an M.S. in Accounting and B.S in Commerce, both from the University of Virginia.
2012
Panel Presentation: Public Trust in Business: What factors and practices are successful in building trust in business?