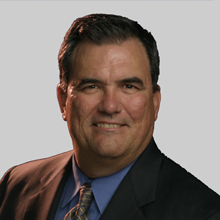 President

Center for Continuity Leadership

United States
Phil Lambert is the founder and president of the Center for Continuity Leadership, the industry leader in the design and implementation of business continuity programs. The Center for Continuity Leadership is nationally recognized for its highly effective web-based training that engages, equips, and empowers businesses with planning and skills for disaster preparedness and recovery, emergency response, crisis management and business continuity. Lambert is also the senior architect of the company's Rapid Continuity® program – an efficient, turnkey continuity solution being embraced by companies nationwide.
Lambert has nearly 20 years of experience in business continuity and disaster planning. Since founding the Center for Continuity Leadership in 2004, Lambert has designed and produced numerous customized training courses for corporations large and small.
Prior to that, Lambert led the business continuity programs at two Fortune 500 companies, Option One Mortgage (an H&R Block subsidiary) and Safeco Corporation. In these leadership positions, he earned a reputation for creating effective, integrated and innovative business continuity solutions.
Lambert has served on numerous company advisory boards and association boards, including the national Association for Contingency Planners (ACP). In addition, he holds a Certified Business Continuity Professional designation from the Disaster Recovery Institute.
2013
Breakout session: The Relationship of Crisis Communications and Shareholder Value
Despite the great media attention given to the numerous disaster events this past year and the justifiable focus on human suffering and financial loss, many individuals and businesses are unaware of the long term aftermath and the continuing negative consequences a disaster has on those businesses.
During this session, he will examine the lasting impacts faced by businesses and employees long after the media has moved on to the next breaking story.
As we know, most organizations that face a significant disrupting event have lost shareholder value in the immediate aftermath of the event. Even though the doors remain open, why are some organizations able to recover the initial losses quickly while other businesses nearby have a hard time returning to their previous value? And even better, why do a handful of organizations (who faced the same event) climb even higher in value?