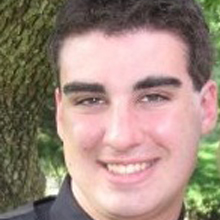 Intergrated Marketing Communications Student

Wheeling Jesuit University

United States
Colin Lawler is a current undergraduate student studying Integrated Marketing Communications at Wheeling Jesuit University. Colin is the Web Producer for WTRF-TV, the CBS, ABC and Fox affiliate for the Wheeling-Steubenville market. As an undergraduate, Colin has participated in several campus media experiences including the Cardinal Connection, Wheeling Jesuit University's official school newspaper. In 2011 he had the opportunity to serve as a production assistant to Moon Bounce Media and Studio M on their collaborative documentary-short of the university. Colin's future plans include graduate work in communication & media.
2013
Breakout session:  A Fall From Grace: A Crisis Communication Case Study of Penn State's Use of Social Media During the Jerry Sandusky Scandal*
In November 2011, allegations began of a sexual abuse scandal involving one of the football coaches at Penn State University. This presentation will focus on a case study surrounding the image repair strategies and explore how Facebook and Twitter were used to communicate these strategies in the weeks following the crisis. This case explores Benoit's (1997) Image Repair Theory in greater detail as well as the strategies employed by Penn State to repair their image with their multiple stakeholders. Discussion surrounding the background of the University pre-crisis and their initial social media response will be addressed. The timeline will be examined as well as an in-depth exploration of the events and key players which contributed to the crisis.
*Carrie Scanlon and Colin Lawler co -authored this paper. Carrie Scanlon and Colin Lawler will co-present.