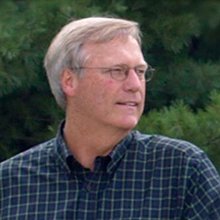 Director of Corporate Communications

NOAA Communications & External Affairs

United States
David Miller has been in the communications business for more than thirty years. After graduating from the University of Florida he started his career at Walt Disney World where he initially worked in operations management, then project installation at Epcot and then with Disney marketing and media operations. In 1985 he was recruited by the Tribune Company as the public affairs manager for the Fort Lauderdale Sun-Sentinel. Several years later he was appointed communications director at Port Everglades, one of the country's top cruise and cargo seaports. And finally – in 1998 he made a big change, leaving the Sunshine State for Washington, DC – taking a position in the public affairs office at the National Oceanic and Atmospheric Administration. Since arriving at NOAA he's worked in media relations at the National Marine Fisheries Service, National Weather Service, NOAA Research, National Ocean Service, NOAA's satellite service and NOAA's Office of Marine and Aviation Operations.
He's currently NOAA's director of corporate communications and is responsible for NOAA's homepage, social media, and internal communications for the NOAA administrator. Dave leads communications for the next generation polar orbiting satellite system, and is NOAA headquarters media lead for the National Weather Service and NOAA's satellite and information service.
2013
Tweeting Through Disaster, On a Shoe String: NOAA Social Media During #Sandy*
David Miller and Genevieve Contey comprise a team of two that manages NOAA corporate-level social media and Web properties. They have Tweeted and Facebook'ed their way through Hurricanes Irene, Isaac and Sandy; tornado outbreaks, solar storms, and weather satellite launches. They even survived Shark Week in 2012.
*David Miller and Genevieve Contey co-presented this presentation.