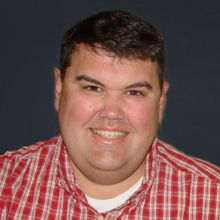 Emergency Preparedness Coordinator, Walt Disney Security

Walt Disney World

United States
Scott Nethero,CHS-III, CAS, CRC,  has been with the Walt Disney World Co since 1994 and today assists with the development, implementation and coordination of Emergency Management/Preparedness and Business Continuity Plans for the WDW Company. Nethero develops, conducts, participates and evaluates emergency management exercises and drills. Additionally, he assists in the management of the Emergency Operation Center or other incident facilities when activated
Nethero is a graduate of The Florida State University with a BS in Criminology. He has received certifications with the American Board for Certification in Homeland Security Level III, Crisis Response Coordinator and is also an accredited member of the Anti-Terrorism Accreditation Board, Certified Anti-Terrorism Specialists.
2014
Breakout Session: Unified Command – Bridging the Gap Between the Public and Private Sectors During an Emergency
Incident Command System (ICS) is a standardized on-scene incident management concept designed specifically to allow responders to adopt an integrated organizational structure equal to the complexity and demands of any single incident or multiple incidents without being hindered by jurisdictional boundaries.
Managing a major response – especially a complex, multi-jurisdictional response – is one of the most important challenges facing emergency responders. Effective coordination among local, state and federal responders at the scene of an emergency is a key factor in ensuring successful responses to major incidents. An Incident Command System/Unified Command (ICS/UC) is an efficient on-site tool to manage all emergency response incidents and UC is a necessary tool for managing multi-jurisdictional responses. Understanding the concepts of ICS/UC is just as important for local responders, who generally arrive on-scene first and thus are most likely to implement the management system, as it is for state and federal organizations that may be joining the ICS/UC. When planned for and practiced the ICS/UC is viewed as the most effective response management system.
Traditionally ICS/UC has been reserved for local and federal first responders to an incident. As the private and public emergency management fields grow there is an ever-increasing need for an understanding of ICS/UC. Often thought too complicated for more civilian resources ICS/UC has largely been untrained to non-first responders. However, due to the nature of incidents occurring it has been shown that private entities are proven assets to first responders. Providing first hand intelligence of a facility or intruder, or even the nature of the incident itself. In addition to providing first hand intelligence to an incident, private entities can also supply logistical support, extra manpower and recovery operations.
In this presentation Nethero will discuss the importance of the use of the Incident Command System in response to an emergency and how first responders, both local and federal, can benefit from including the private sector into the unified command. As well as how private sector entities can benefit from incorporating ICS/UC into their training and operational emergency response protocols.