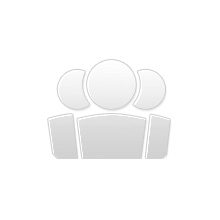 Commander (Retired)

Miami-Dade Police Dept Media Relations Bureau

United States
Linda O'Brien is an honorably retired 33-year sworn veteran of the Miami-Dade Police Department (MDPD), having worked her way up the ranks from patrol officer to Police Bureau Commander. During her career, she was a detective in Sexual Crimes, Homicide and Internal Affairs Bureaus. She served as the chief spokesperson of the Media Relations Bureau for 21 years. Commander O'Brien is a graduate of the University of Central Florida with a double major Bachelors degree in Criminal Justice and Sociology and also holds a Master's Degree from the University of Miami in Public Administration. She is a graduate of the Southern Police Institute, a police management school at the University of Louisville in Kentucky.
The MDPD is one of the largest police departments in the southeast United States. As chief spokesperson, she was involved in every major breaking news story in her jurisdiction. Whether it involved serial killers, serial rapists, plane crashes, police shootings, high speed police chases, kidnappings, civil disturbances or hurricanes, Commander O'Brien supervised the MDPD media response to these critical incidents. She was also involved with visiting Presidents and foreign dignitaries, Super Bowls, a World Series, and the movie and television industry.
Commander O'Brien is a respected instructor in the field of crisis media relations/critical incidents. Her experience has been a benefit to both the public and private sector. She teaches corporations and executives how to best handle a media crisis before it becomes one from which they cannot recover.
2011
Panel: Crisis and Risk Communication with Culturally Diverse Populations
Panel moderated by Jeffery Robertson with panelists Michael Palenchar, Jay Alan and Linda O'Brien.