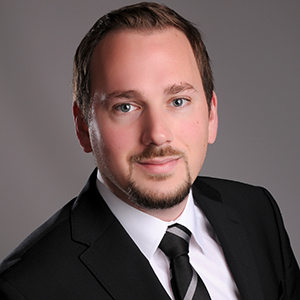 B. Eng.

Cologne University of Applied Sciences

Germany
Thomas Pappert was born and grew up in Germany. He currently lives in Cologne. He worked for several years as a paramedic in Emergency Medical Services, which enabled him to gain profound insights in day-to-day emergency response.
In 2008, he started studying Rescue Engineering at Cologne University of Applied Sciences with focus on safety technology and disaster management. In interdisciplinary courses and internships (e.g., at the fire department of Cologne) he obtained a broad knowledge in emergency management and disaster response. He has capability in problem solving by applying engineering methodologies.
After reaching his Bachelor's degree, he started working at the Institute of Rescue Engineering and Civil Protection as a research associate. His work focuses on research on information management and data transfer in multinational incidents within the European Union. He has expertise in global emergency management structures and stakeholders' requirements in data management. Furthermore, crisis communication and risk management are elements of his research activities.
He is also a team member of the Laboratory of Major Incidents, which develops indicators for evaluating exercises in emergency response using scientific methodologies. Together with his team, he works on defining metrics and benchmarks for an objective assessment of relief units' performance.
Simultaneously he is pursuing his Master's degree in Rescue Engineering.
Event-Based Decision Support Systems
To Improve User-Oriented Communication of Cross-Border Disaster Events
Presented by Thomas Pappert.
Co-Authored by:
Thomas Pappert, Marc-Udo Stark, Florian Brauner, Ompe Aime Mudimu, Alex Lechleuthner
Introduction
Incidents such as flooding are often multinational and cross-border events. With climate change, such events have become all the more frequent, posing a challenge to disaster and emergency management institutions in coordinating action to cope with them jointly. This causes manifold problems in a common understanding of semantics, language, work procedures, and tactical standards. Current social developments force emergency management services to deal with different languages, legislations, and semantics arising from the merger of autonomous member states, while the fundamental structures of emergency management vary considerably among EU member states. The existing IT-based management systems do not provide cross-country data interoperability yet. Hence, data exchange has to be done by telephone, written correspondence, or personally, slowing down decision-making and often resulting in misunderstandings. Cross-border cooperation already exists as an effort in the European Union (EU). It is nowadays applied at institutional, operational, and informational levels in the daily work of emergency management services.
Objectives
The EU Commission initiated the research project DISASTER (Data Interoperability Solution At STakeholders Emergency Reaction) to provide a methodical basis for connecting IT-based emergency management systems in a practicable way based on the end-user requirements.
Methodology
DISASTER's main focus is to technically enable information exchange among various emergency management systems to meet specific information demands of stakeholders.
The developed technical solution consists of a gateway connecting existing systems by using specifically defined interfaces. This allows end-users to work within their software architecture and adds to data sharing opportunities with the systems of the connected stakeholders. Linguistic, semantic, legal, and structural issues are addressed by the developed ontology EMERGEL (EMERGency ELements). EMERGEL provides the basis for correct translation and mediation of specific emergency management data exchanged.
Result
The DISASTER project aims to improve emergency reaction and decision-making in cross-border cooperation. The linking of existing systems offers various advantages: instead of installing new IT-systems, end-users keep working with familiar software used in day-to-day work without being forced work with unfamiliar systems. This encourages end-user acceptance, minimizing costs for software exchange and training. Linguistic, semantic, and legal differences addressed by the ontology reduce the risk of misunderstandings among stakeholders, ensuring reliable decision-making across borders.
Conclusion
The DISASTER project is a new approach to improving emergency management and disaster response in cross-border cooperation. Based on the EMERGEL ontology, constant upgrading can be done with open-source programming. In future, the possibility of standardizing IT-based emergency system interfaces could enable easy access to DISASTER gateway systems.
We would like to thank the European Commission for financially supporting the project DISASTER.