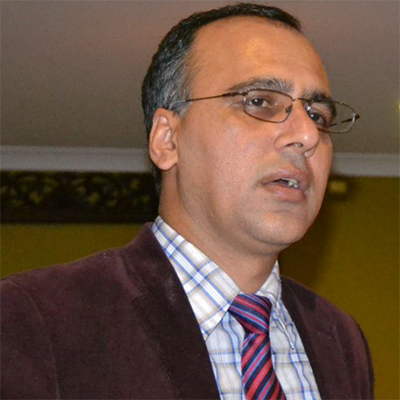 Managing Editor

Nepali Times Australia

Australia
Mr. Poudel is a professional Journalist and he specialised in various realms such as; Issues in disaster management, social dimension of disasters, disaster preparedness and prevention, media framing of disaster events, news and current affairs, political, economic and cultural aspects of community and social development".
He is qualified in multiple disciplines such as a Master of Emergency Management from Southern Cross University, Australia and M.A in Anthropology from Tribhuvan University, Nepal.
He is currently a Managing Editor at Nepali Times Australia and Producer at Nepalese Program at Radio Skid Row 88.9 Sydney. He has been associated with international agencies like UNDP, Nepal Centre for Disaster Management (NCDM), and Nepal Academy of Science and Technology (NAST), Radio Sagarmatha and Nepali Times Australia.
Mr. Poudel was awarded a Dean's Commendation on excellent academic achievement in Master of Community Devolvement (MCD), Southern Cross University (SCU), and Australia and he had received several fellowships and Grant in Aid assistance from the scores of institutions in Nepal and Australia. He is a long-standing contributor for the various magazines and panellist for the media in Nepal and Australia.
Managing Natural Disasters in Nepal: Framing Analysis on Nepalese Media Portrayal of Disasters Using News Frames and PPRR Cycle

Co-authors: Prof.Gerry Fitzgerald and Dr. Meen B. Poudyal Chhetri
Nepal, as a consequence of its geographical location and changing climate, faces frequent threats of natural disasters. The aim of this presentation is to describe the developments in disaster management in Nepal and their implications for media management. The gap between policy and action lies in the ability of Nepal to act effectively in accordance with an appropriate framework for media activities in disasters. The prevailing status of Nepalese media portrayal of natural disasters contributes to developing a disaster management framework to improve the effectiveness and efficiency of news production through the continuum of prevention, preparedness, response and recovery (PPRR) phases of disaster management.
The findings suggest the frames which are best suited for news making and how media responds to the different phases of the disaster cycle.