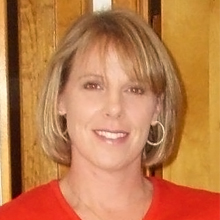 Doctoral Candidate

Indiana University of Pennsylvania

United States
Rona Smeak is a Doctoral Candidate at Indiana University of Pennsylvania, Communication Media and Instructional Technology Program.  She will be entering dissertation phase Fall 2014. Smeak holds a Bachelors Degree from Slippery Rock University of Pennsylvania and a Masters of Business Administration from Frostburg State University of Maryland.
She is a Certified Safety Professional with 23 years of experience in a wide variety of industries. As a past incident commander, she's obtained first-hand experience during numerous safety and health incidents, along with numerous aircraft disasters while a Pope AFB, NC.
She is currently a faculty member at Slippery Rock University's Safety Management Department.
2014
Breakout Session: The New Communication Landscape: Dealing with the Human Element (Hoaxes, Bloggers and Backlash)
With Facebook now claiming over a billion members, and other global social media hard on its heels, corporation leadership and their subsequent communication and public relations departments must embrace the new communication media utilized. Employing newly established communication strategies that focus on the new social media when countering criticism via social media, corporations can swiftly staunch negative publicity if responding utilizing he conduit to which negative information was initially postulated.