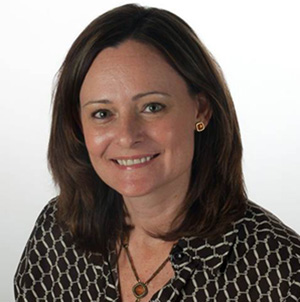 Associate Professor, Moody College of Communication

Center for Health Communication, University of Texas at Austin

United States
Using Technology to Reach Employees with Crisis & Health Information
Authors: Keri K. Stephens and Jay M. Bernhardt,
Center for Health Communication, University of Texas at Austin
Presenter:
Keri K. Stephens (Ph.D. The University of Texas at Austin) is an associate professor in the Moody College of Communication and a research affiliate with the Center for Health Communication at The University of Texas at Austin. She has published over 40 peer-reviewed articles and book chapters and her work is regularly featured in the media outlets such as NPR, USA Today, Huffington Post, Dallas Morning News, and Texas Enterprise.
Her crisis and emergency research has recently won the Best Research Paper Award at the 2014 International Information Systems for Crisis Response and Management (ISCRAM) Conference, Article of the Year (2014) in Human Communication and Technology at the National Communication Association, and a 2014 Top Paper Award in the Communication and Technology Division of the International Communication Association.
Her research examines how organizations are entwined with technology, health, and crisis communication. She is interested in redundant communication, brevity, and the complexities involved when multiple communication technologies are present.  She has studied emergency alerts using mobile phones and social media, organizations communicating about crises, and organizational digital divides and their impact on safety.  Before she pursued an academic social science career, Stephens used her biochemistry undergraduate degree working as an analytical chemist, a field engineer for Hewlett-Packard's Chemistry Division, and in sales, marketing, project management, and corporate training.
Authors:
Keri K. Stephens and Jay M. Bernhardt,
Center for Health Communication,
The University of Texas at Austin
Presentation Summary:
"Call me or text me if you want to reach me quickly, but the official communication channel is still email.  I might check Twitter or Facebook, but get the information to me quickly during a crisis. I work for you and quite often I learn more about crises through sources outside of our organization.  Get on the ball; communicate with me in ways that work for me."
This presentation turns crisis and health communication around 180 degrees to look inside organizations.  We examine the growing complexity involved in trying to capture the attention of employees.  We present two different cases of organizations facing contemporary challenges when they try to communicate crisis and health information to employees.  In these cases we discuss mobile device use and share five specific ideas concerning how health-crisis information might be improved. These include using specific types of messages and technologies to communicate effectively.