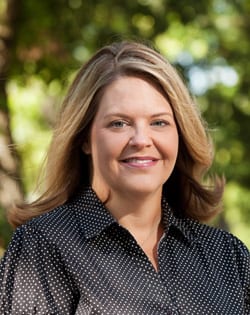 Associate Professor

Western Kentucky University

United States of America
Angela M. Jerome (Ph.D., University of Kansas, 2002), is a scholar of organizational image repair and sports rhetoric. A piece she co-authored with Robert C. Rowland was listed by Cheney and Lair (2005) as one of the works that makes up the intellectual history of organizational rhetoric. Her most recent work, co-authored with former graduate student Lauren Keil, has been accepted by A. H. Normore, M. Javidi, and L. W. Long (Eds.) for inclusion in the forthcoming Handbook of Research on Effective Communication, Leadership, and Conflict Resolution. The piece is titled Leadership in a time of Crisis: Jim Tressel's ousting from The Ohio State University. Further, her piece titled Employing Charges of Absurdity and Ridicule to Compel Change: The Case of the NCAA's Losing Hand won the Karyln Kohrs Campbell Top Paper Award from the Rhetorical Theory and Criticism Interest Group at the Central States Communication Association's 2015 convention.
#freematt: NASCAR's blunder that became a hashtag
Co-author and co-presenter – Michaela Ash, Graduate Student, Western Kentucky University
In late 2015, NASCAR suffered a tarnished image due to its handling of two on-track altercations involving drivers Joey Logano and Matt Kenseth. Logano was never fined for his actions, but Kenseth was suspended for two weeks. A large number of key publics sided with Kenseth. For example, Kenseth's teammate, Denny Hamlin, wore a t-shirt that read #freematt during a round of golf following the suspension and posted a picture of it on Twitter. Using the rhetoric of Kenseth, his car owner (Joe Gibbs), NASCAR, other drivers, fans, and media commentators, we demonstrate that NASCAR's decision backfired because it was without precedent and disregarded the ethic of the sport.
Learning Objectives:
To understand the unique sphere of sports image repair
To consider the intricacies of audience analysis in 2015
To further explore the impact of social media on crisis response and public image