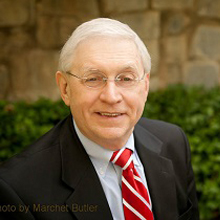 President, COO and Co-Founder

Firestorm Solutions, LLC

United States
Jim Satterfield, President and COO of Firestorm® Solutions, LLC, is a nationally-recognized expert on crisis management, threat assessment, disaster preparedness and business continuity planning. Jim has spoken to hundreds of groups advocating a culture of preparedness.
Jim has extensive public and private company experience in the identification of problems and designing solutions. His added experience as CEO and COO of various public and private companies provides for a substantive background in addressing the significant risks and exposures many corporate boards face in today's highly regulated, dynamic environment.
Jim's analysis and experience in working with thousands of businesses has led to his creation of Firestorm's PREDICT.PLAN.PERFORM.® process. This process is the basis of Firestorm's 'readiness before a disaster strikes philosophy.'
Jim led the Firestorm team that provided the crisis and media management support at Virginia Tech in response to the shootings as well as numerous other crises. He is currently leading a national focus on the failure of disaster and violence plans, the role of schools in protecting their students and the impacts of disaster discrimination.
Jim's philosophy is that every crisis is a human crisis. He co-authored "Disaster Ready People for a Disaster Ready America."
Pre-Conference Workshop: Protecting Your Organization or Company with a Scalable Social Media Risk Strategy
The session begins by examining the components of a sound social media risk strategy, and moves on to replicate a variety of crises that require crisis messaging leveraging Firestorm® Message Maps. Participants will be coached through formulating a social media crisis strategy and identifying engagement opportunities or threats via monitoring tools and approaches.
Throughout this highly interactive session, participants will be organized into response teams to manage rapid-fire scenarios that replicate the "blind-side" of social media risk.
Topics Covered
This interactive course will help participants:
Begin to develop custom, organization-specific, social media risk crisis response strategies
Identify and utilize monitoring tools and approaches
Recognize resources, and establish and train back-up responders

before

a crisis
Take action, if accounts are hijacked or locked out
Understand ROI and ROnI (Return on No Investment) of a Social Media Risk Strategy
Impact
Participants will be able to:
Craft a Sound Social Media Risk Crisis Response Policy
Monitor Merged Media for Crisis and Calm
Create Firestorm® Message Maps for Social Tools
Identify

Emerging

Crises
Respond

in

a Crisis
Report

after

a Crisis
Breakout Session: Time…When it Matters Most
The clock is running…out.
In a crisis, events happen quickly. You and your team are under increasing stress. Confusion abounds. The first information you receive is wrong.  You lose command and control. Basic communications channels are broken. First responders take time to arrive. How can you buy more time in a crisis? What decisions must you make first? What should you do? What should you say? When?
Emergency plans reflect your initial actions in a crisis:
Crisis management plans guide you on making critical decisions.
Continuity plans facilitate your recovery.
An objective of each of these plans is to make the best use of your time, when it matters most.
This session will discuss where your focus should be at each crisis stage. The use of sound methodology will be discussed before, during, and after a crisis. You will learn how to begin to identify what happens next.
2013
General Session: Case Study Live! An Interactive Table Top as the Communication Process Unfolds* 
2013 Case Study Live Presentation
Almost all corporate disasters and crises are impacted by social and traditional media. Acknowledging this communication and developing plans and messages to manage the events that follow will dramatically improve the outcome for all stakeholders. Effective crisis communication is a crucial element in effective crisis management and assumes a central role from the start.
During Case Study Live!, you will experience a hypothetical developing crisis and the related impacts. Subject matter experts will share the communication required for various stakeholder groups for each stage during an escalating event.
Crisis communication establishes employee and client confidence in the ability of an organization to deal with a crisis and to bring about a rapid resolution. Effective crisis communication is also integral to the larger process of information exchange aimed at eliciting trust and promoting understanding of the relevant issues or actions. Monitoring incidence and prevalence consists of ongoing collection, interpretation and dissemination of data to enable the development of interventions and messages.
* Jim Satterfield presented with Ann SanCartier and Karen Masullo.
Breakout session: Gazopted: The role of social media in a successful crisis PR response
Gazopt is the act of having reputation, brand, message, identity or a confidential communication co-opted by an unauthorized person or by one who is violating a confidence or trust.
Crises occur every day. Their impacts are interpreted, spread and amplified by social and traditional media.
Understanding a developing crisis and its public perspectives becomes the foundation to optimize crisis outcomes. Recognizing and monitoring social and traditional media connections, and developing both plans and messages to manage the events which follow, can dramatically improve the outcome for stakeholders.
Decisions must be made quickly with limited and often incorrect information. A crisis is not business as usual. A crisis is business as unusual.
2012
Panel Presentation: Gazopted*? – Social Media Risk & Crisis Management