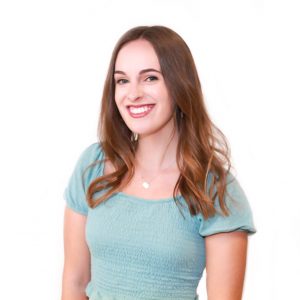 Ad/PR Alumna Nicole Wills has many goals. She's worked with companies such as Universal, Orlando Informer, and is now currently a volunteer leader with an organization dedicated to turning out the youth vote.
Working with NextGen Florida, her main focus is digital organizing, which involves contacting voters through various social media channels.
"In addition to digital organizing," Wills said, "I make calls on a weekly basis to registered voters to encourage them to show up to the polls in November. Whatever the purpose of the calls, it always makes for a rewarding several hours!"
Wills has decided to focus heavily on pursuing political organizing and activism leading up to this year's election. She wants to emphasize the importance of voting and having one's voice be heard.
"I love the phrase 'be the change you want to see in the world,' and I try to apply that philosophy to my activism," Wills explained.
Wills initially started interning at Universal. After Universal, she went on to work with Orlando Informer and then decided to take a more active role in politics through FL House District 29, and now NextGen Florida.
Alumna Wills encourages students to try a variety of internship roles to help narrow down their preferred career path.
"I've done social media, copywriting and marketing internships, which helped me realize that social media and public relations are my preferred fields," said Wills. "I wouldn't have had any idea what I wanted to pursue after graduation if my internships hadn't provided me with valuable insight! I've found that most companies also won't consider applicants without at least a couple of years of experience, and internships are the most practical way to go about it."
Wills' long-term goals include furthering her education, and hopefully one day entering the political organizing realm by using her digital communication skills to help make a difference.
Make sure to register to vote!
Published October 1, 2020. Written by Iulia Popescu.
If you have any news, accomplishments or highlights about your work or life, please be sure to share them with us, by emailing us at nicholsonews@ucf.edu.