Video Game Design, Web and Social Platforms, Interactive Media
Discover video game design, digital art, storytelling, software development, web design and social media technologies in our Games and Interactive Media program. The Bachelor of Arts in Digital Media offers two tracks: Game Design & Web and Social Platforms. Both undergraduate and graduate programs are available.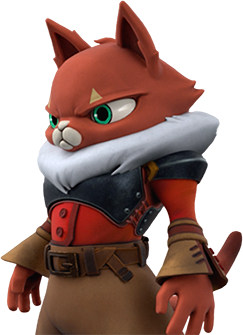 Programs
Undergraduate Degrees
Game Design Track
Web & Social Platforms Track
Minors
Your Place For Answers
Our advisors can put you on the right path and in the right class. We offer undergraduate and graduate advising. You can walk-in or make an appointment.
Services include academic advising, limited access program admission counseling, degree audit interpretation, course override assistance and many other services.
Seek Advising
internships
Internships are often the beginning of successful careers for students. Most internships are taken for academic credit and the academic department provides guidance in the pursuit of internships, approves the internship, and supervises the intern.
Looking to do an internship and have questions? Check out our Q&A for more information.
Our students have gone on to work at companies including Amazon, Microsoft, Google, Epic Games, and Facebook. The GaIM program has a LinkedIn page to help stay connected before and after graduation: https://www.linkedin.com/groups/12337293
Games and Interactive Media
Faculty and Staff
In NSCM, our people are our strength. We have faculty with diverse interests and expertise who bring the ideas of the day to life.
Games and Interactive Media Faculty & Staff
Research
Faculty in the Department of Games and Interactive Media (GaIM) pursue research and creative works related to a variety of topics that draw on their expertise in such areas as design, story, and interactive media. Digital Media M.A. research showcases our student's work in the program.
Maker Space
To help support GaIM research and teaching, the NSCM/GaIM Maker Space opened in November 2019. It is designed for games and interactive media research, including games, mixed reality (augmented and virtual), physical computing, and web/mobile creation and research.
It is located in the Communication and Media Building on the newly-opened UCF Downtown campus. It is outfitted, among many other items, with several high-performance gaming computers (for programming and playing games), multiple VR equipment including Oculus Rift and Quest headsets, Microsoft-donated computers for use with the headsets, and eye-tracking equipment.
For more information on the Maker Space or to make a reservation, please contact Maker Space manager Jordan Lipscomb at GaIMMakerSpace@ucf.edu.
Explore Further