Donate to the Nicholson School of Communication and Media
We owe many of the triumphs of our students, faculty and staff to the contributions of the alumni, friends, and corporations who have supported our efforts. At the Nicholson School, every gift has a substantive impact that extends beyond the school – into our communities, our workplaces and in our daily lives – which are immensely appreciated. We thank everyone who has invested in the Nicholson School and continues to inspire our students and faculty to follow their academic and professional dreams.
Gifts and donations to NSCM provide critical funding for scholarships, special equipment, as well as teaching and research efforts, all of which educate and prepare tomorrow's leaders. The need has never been greater.
For more information on donating directly to NSCM, please visit the UCF Foundation. Thank you for your support.
---
Hispanic Media Initiative
The Hispanic Media initiative is led by NSCM faculty members, Associate Instructor Katie Coronado and Associate Lecturer Erica Rodriguez-Kight, Ph.D. The Initiative covers the classes related to Hispanic/Latino media currently being taught, those in development and the Hispanic/Latino Media certificate. It's helped foster UCF's ties with partners abroad in Spanish-speaking countries and between departments internally. It has also helped students get jobs with outside news organizations looking for Spanish-speaking reporters.
The program began as a volunteer effort, which grew into a practicum and then a class. It's part of a wider initiative to meet the needs of the growing Hispanic/Latinx student population at UCF and respond to an industry need for bilingual professionals in the field. The program also provides all Nicholson students an opportunity to learn about how to work with different cultures.
To give to this area, please click the Give Now button and select "Other" from the designation drop-down box and type in "Hispanic Media Initiative."
Give Now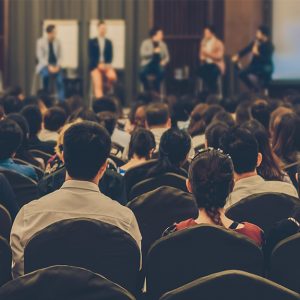 Speech and Debate
The UCF Speech Team is a co-curricular activity, open to all students. The team competes in intercollegiate forensics (speech and debate) tournaments in a multitude of categories, helping students develop public speaking, debate and communication skills.
UCF Debate is open to all undergraduate students and can help students develop and expand their skills in research, critical thinking, logical processing, listening, organization and advocacy.
To give to this area, please click the Give Now button and select "Other" from the designation drop-down box and type in "Speech and Debate."
Give Now
Once a Knight, Always a Knight
Supporting UCF is a big part of what it means to be an AlumKnight!
More than 100,000 UCF alumni live and work in the Central Florida region, but it isn't the only place we're represented. Our alumni are our brand ambassadors, boosting UCF's reputation nationwide. Every gift (big or small) to the Nicholson School of Communication and Media counts.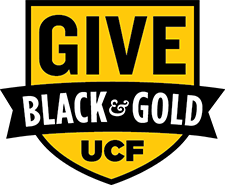 Keeping in touch has rewards
The Nicholson School's alumni represent a vast network of working professionals. Together, we engage in community service, offer scholarships, and provide discounts on services, tickets to games and cultural events. Visit the Nicholson School's alumni page to start making alumni resources your own.