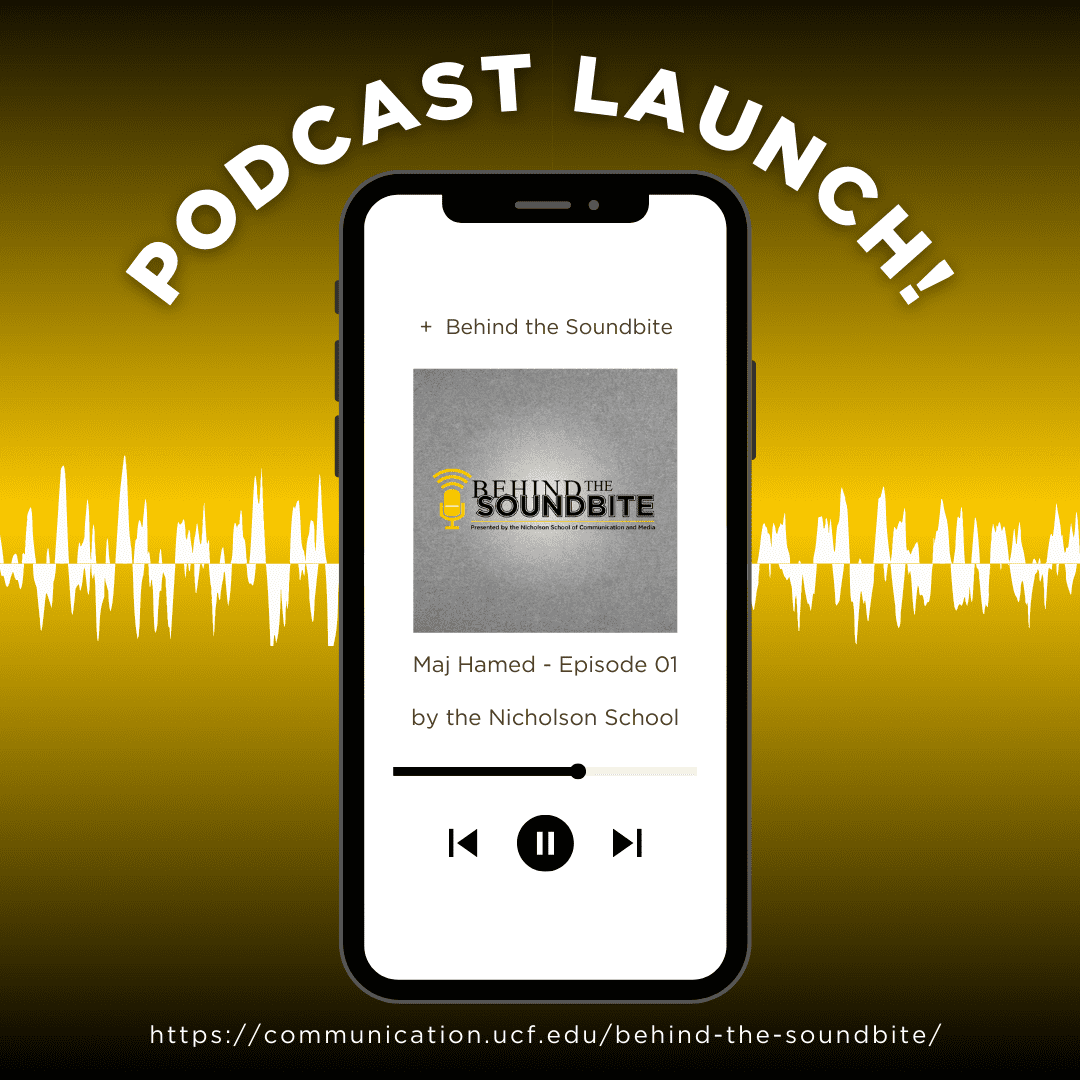 Behind the Soundbite
The Nicholson School of Communication and Media proudly presents its new podcast series: Behind the Soundbite.
Behind the Soundbite aims to highlight and showcase figures in the fields communication and media, from industry professionals to NSCM students. With such a vast range of perspectives, experiences and subjects to explore, Behind the Soundbite is full of surprises!
Join us every Wednesday for a new episode.

Listen Here
New name. Same mission.
You're a communicator. A creator of worlds. Whether it's developing a game, filming a scene or writing a newscast, you've got a point of view.
The new Nicholson School of Communication and Media has a dozen degrees and almost 100 faculty in areas like advertising, journalism, communication and conflict, interactive media and film. Award-winning faculty who have shot Super Bowl commercials and studied the language of astronauts. Practical and profitable degrees.
So go ahead and create. Collaborate. Change the world even. At NSCM we've got you covered.

Ph.D. in Strategic Communication
Launched in Fall of 2019, the Strategic Communication Ph.D. is a cutting-edge program that addresses the current and growing needs of today's world in health, crisis and risk communication.
Find out more
Your Place For Answers
Our advisors can put you on the right path and in the right class. We offer undergraduate and graduate advising. You can walk-in or make an appointment.
Services include academic advising, limited access program admission counseling, degree audit interpretation, course override assistance and many other services.
Seek Advising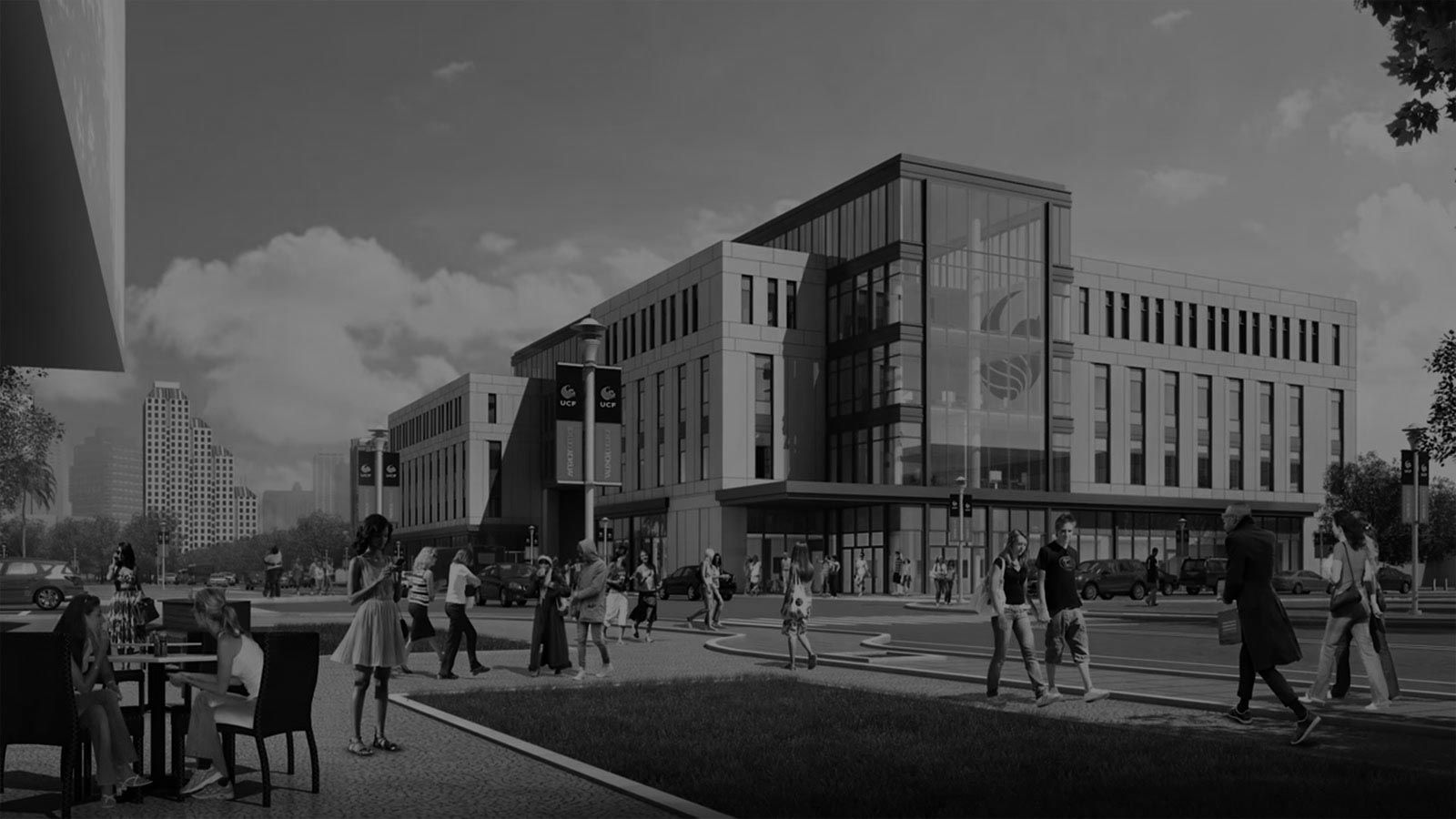 Campus of Connection
As of Fall of 2019, NSCM's communication and digital media programs joined the Florida Interactive Entertainment Academy at UCF Downtown, a 21st-century campus with access to arts, culture, nightlife and business. Other programs will follow at a later date.