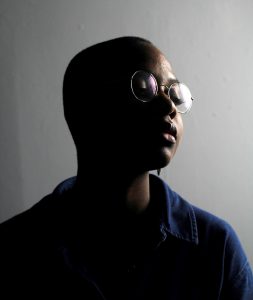 Oolite Arts announced its two first cinematic arts residents, and one of them just so happens to be proud NSCM alumna Monica Sorelle, '12. A national jury of film experts chose the residents from 142 applicants because of their extensive experience making short films, their authorship of projects that center on Miami stories, and their embrace to microbudget filmmaking.
Oolite Arts, originally established in 1984 as ArtCenter/South Florida, is one of Miami's largest support organizations for visual artists. Its new residency program wants to develop the pipeline of Miami feature filmmakers.
Sorelle has worked on numerous projects for Film Independent, Borscht Corp., A24, HBO, and PBS. Now, Sorelle, along with the other new fellow resident Xavier Medina, will receive $50,000 to produce feature films in the city of Miami.
"I'm incredibly honored and delighted to be given the opportunity to share my vision with a city that has given me endless inspiration and support," Sorelle said about Miami, a place near and dear to her heart as she was born and is based there. "This residency will be a really challenging opportunity I'm excited to take on."
The pair will work under Kareem Tabsch, a successful short documentary filmmaker and co-founder of the franchise of local O Cinema art houses, and Andrew Hevia, co-producer of the Oscar-winning Miami-set film "Moonlight."
Sorelle's film will tell the story of a construction worker facing the realities of redevelopment as he is the one whose job it is to demolish his own neighborhood. Medina's film is about a young boy living in a Miami trailer park, who is determined to get to the beach for the first time. They are currently in the screenplay writing process.
"Audiences are hungry for the kinds of stories Xavier and Monica want to tell, authentic narratives that explore the real Miami. We're excited to help support their careers, and to offer diverse programming that helps strengthen Miami's indie film community," said Dennis Scholl, president and CEO of Oolite Arts.
This article was written by Iulia Popescu.