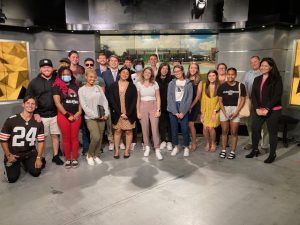 WFLA TV News Channel 8 (NBC Tampa affiliate) news producers, Ginger Thorpe and Daniel Woodrum shared their experiences with Katie Coronado's Knightly News students. The award-winning producers spoke about effective newswriting, news judgement and offered encouraging real-world advice during their visit. UCF Knightly News is the Broadcast Journalism capstone course at the Nicholson School of Communication and Media. The student produced newscast has received numerous Associated Press Awards.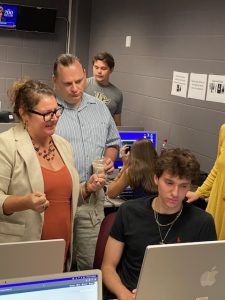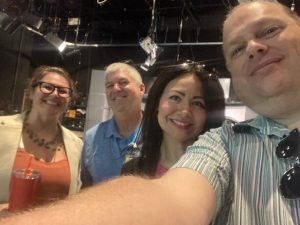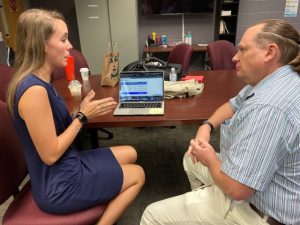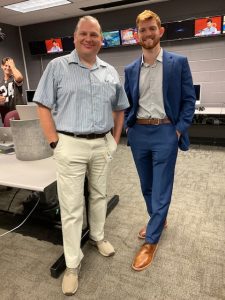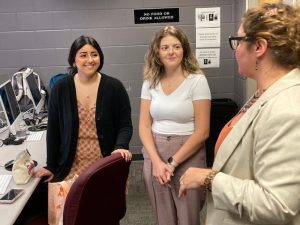 By Katie Coronado.
Published to Nicholson News on October 7th, 2022.
If you have any news, accomplishments or highlights about your work or life, please be sure to share them with us, by emailing us at NicholsonNews@ucf.edu.