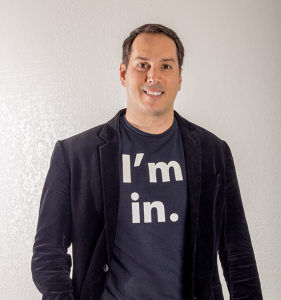 Heissam "I'm In." Jebailey has long been committed to supporting children in need. His annual Black and White Weekend fundraiser will mark its 10th year this May. The Nicholson alum's I'm in. Events. and BASE Camp Children's Cancer Foundation will host hundreds of professionals May 10-11 at Rosen Plaza Hotel, 9700 International Drive in Orlando, and you're invited.
"I first envisioned this event on my ORMC ICU hospital bed right before almost passing away in 2000 with a near fatal case of pneumonia," said Jebailey, a UCF Hall of Famer, NSCM Advisory Board member and entrepreneur.
To mark the significance of this year, a portion of the proceeds donated to BASE Camp also will be used to create a scholarship fund for local children impacted by cancer. Thanks to the support of the community of this event, the first ever scholarship will be presented.
Black and White Weekend is a unique get together for people of all ages and professional backgrounds for socializing, networking and entertainment in an upscale venue over two days and one night all while supporting a great charity.
"BASE Camp provides a year-round base of support for children and families who are facing the challenge of living with cancer and other life-threatening hematological illnesses," said Terri Jones- Robbins, president of BASE Camp. "The Annual Black and White Weekend provides vital support and we are truly honored to continuously be selected for such a meaningful and prominent event!"
Black and White Weekend 10-Year Anniversary will be held Friday, May 10 through Saturday, May 11. Admission is $46 in advance ($65 at the door) with access to the entire weekend. Sponsorships are also available upon request. For more information, tickets and hotel accommodations please visit BlackandWhiteWeekend.com.