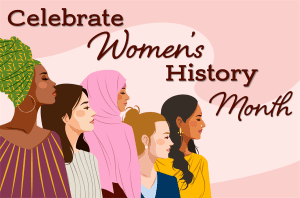 In 2018, Karen and Richard Moore, owners of the marketing and public affairs agency Moore, invested in a five-year growth program leading to the agency's 30th anniversary in 2023. Karen Moore, a UCF alumna celebrates the company's 30th year with seven new partners. "One of the most important things a leader can do is to identify and prepare the next generation of leaders," said Karen Moore, CEO and founder. "The 30 years of Moore have been built on a strong foundation of support, guidance, and mentorship across the entire enterprise to develop, recruit, and retain the best and brightest professionals in the business."
In an interview with Karen Moore on International Women's Day, she tells her story about how she started her public relations company, her memorable experiences, and offers advice for future communicators.
Listen to the audio here: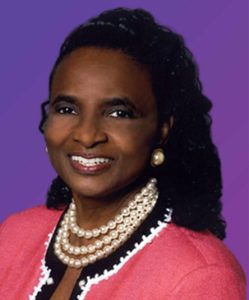 Dr. Florence Alexander, Advisory Board Member: "Women's History Month recognizes the contributions of a group of people in American that for so long have been overlooked.   When our Founders created the Declaration of Independence and the Constitution of the United States, women's rights were not considered.  In fact, none of these documents contained the word "women."  The commemoration of Women's History Month began in 1978 as "Women's History Day" in Sonoma County, California, and was championed by Gerda Lerner and the National Women's History Alliance to be recognized as a national week (1980) and then month (1987) in the United States, spreading internationally after that."
"From the beginning of time that American gained its freedom from England, women have played an important role in raising the family, supporting the patriots in the many battles, and most importantly, the evolution from an agricultural society to a highly sophisticated electronic society.   In many instances, women have led the way in the societal growth that resulted in the amazing progress of our nation.  It is time that women are acknowledged for their role in making the extraordinary advancements in American today.  All women and men can take pride in the meaning of Women's History Month."
By Majdulina Hamed.
Published to Nicholson News on April 3rd, 2023.
If you have any news, accomplishments or highlights about your work or life, please be sure to share them with us, by emailing us at NicholsonNews@ucf.edu.