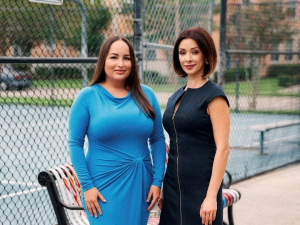 The documentary "One Way," produced by Nicholson School of Communication and Media (NSCM) lecturer Erica Rodriguez Kight, Ph.D., and alumna Mona Howe '17, takes viewers to the streets of Parramore, a neighborhood in downtown Orlando, Florida.
Convicted felon, turned activist, Demarcus Womack introduces the audience to the "One Way Boys" at the beginning of the film.
Through their eyes, the audience learns about the history of Parramore, the loss of one of their own, the boys' trouble with the law, their rise to elite athlete status and their efforts to give back.
Despite being labeled a gang, the "One Way Boys" achieve their biggest dreams and experience their toughest losses together as a brotherhood with the motto "we all we got." This coming-of-age story deals with topics of community, perseverance, pain and love.
The film also deeply explores the fundamental issues, pressures and challenges these young black men face as they try to find the "one way" out of the cycle of generational poverty while navigating and surviving the streets.
"We hope our documentary project does their story justice," said Kight. "We also hope the film adds to recent nationwide conversations about systemic racism, the mass incarceration of black men, prejudice, police brutality and mental health stigmas."
The idea for the documentary initially came when Howe met Olympic sprinter Marvin Bracy-Williams at her gym. After speaking with him, she knew he had an important story to share.
"A few weeks later, I met Orlando City Commissioner Regina Hill who had named an official day after Marvin," said Howe. "After learning that I was working on a story about Marvin, she told me: 'If you want to tell Marvin's story, you also have to tell the 'One Way Boys'' story,' to which my response was: 'Who are the 'One Way Boys'?' And that's how it all started."
Howe and Kight spent several months meeting the "One Way Boys" at a soul food restaurant near Parramore and hanging out with them on Jackson Street to learn about their everyday life. They conducted and transcribed a total of 27 formal interviews by December 2019 and started filming reenactment scenes shortly after.
In that process, they identified an opportunity to work with youth from the area — so all of the actors involved in reenacting the childhood scenes in the film are kids and teens from families in Parramore.
The duo is also working with director of photography Carlos Perez and music producer Marvin Gomez to bring this minority-focused and community-driven story to life with an all-black cast and original soundtrack featuring local musicians and artists.
Howe is a radio-TV broadcast journalism alumna from NSCM and founder of RedFour Productions.
Kight is a lecturer in journalism, radio-television and Hispanic media at the University of Central Florida. As part of the NSCM faculty, she co-directs the school's Hispanic Media Initiative and teaches courses on news reporting, electronic journalism, TV news and diversity in U.S. media.
"This has been such a rewarding and eye-opening experience," said Kight. "Before going into teaching, I worked as a newspaper and TV news reporter. My favorite part about being a reporter was meeting new people and sharing their stories. Since leaving the industry, I've sometimes felt like I strayed a bit from that role and truly missed what I love about journalism and storytelling. While I have enjoyed teaching the craft of journalism and seeing my students excel over the years, I felt like there was a piece of the puzzle missing. I needed a creative outlet of my own."
So, when Howe approached Kight about the project, it felt like perfect timing – the puzzle piece that Kight was missing in her life had been discovered by Howe. Kight went from being one of Howe's former professors to learning side-by-side with her as a colleague.
Filming officially began in July 2019 with an all-minority production team and is still currently in the works. Due to the COVID-19 pandemic, filming was slowed but will resume in September.
The feature-length film stars Olympic sprinter Marvin Bracy-Williams, professional football player Levonte 'Kermit' Whitfield, professional basketball player Eric Griffin, former NFL running back Brandon Brown-Dukes, actor and fashion designer Naki Edwards, rapper and college football star Kendrick Hair, community activist and motivational speaker Raysean Brown, Orlando City Commissioner Regina Hill, City of Orlando Children and Education Manager Brenda March, University of Central Florida Lecturer of Psychology Dr. Monique Levermore, UCF Assistant Professor of Sociology Dr. Jonathan Cox, among others.
UCF NSCM alumna Christina Diaz '19, is also working on the project as the associate producer alongside associate producer Shannon Pak. Other UCF NSCM alumni who have been involved in the project include: Jonathan Joe Leonard '19, Erin Harris '19, and Nick Santiago '19, as well as current undergraduate Film major Raquel Santo and graduate student Erik Smith.
As the "One Way" documentary continues to advance, Kight and Howe want to recognize the support UCF, specifically UCF Downtown and NSCM, have provided to them in this effort, as well as the support of the Parramore Kidz Zone, the Orlando City Foundation and the Office of City of Orlando District 5 Commissioner Reginal Hall.
For more information about the film, visit oneway.film.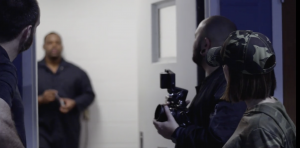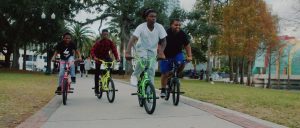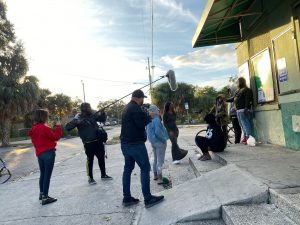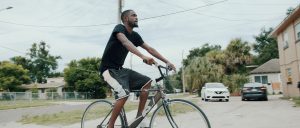 Published August 3, 2020. Written by Iulia Popescu.
If you have any news, accomplishments or highlights about your work or life, please be sure to share them with us, by emailing us at nicholsonews@ucf.edu.