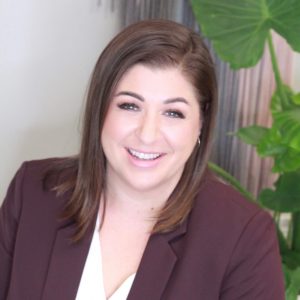 It is difficult to know where to begin this month for our conscious conversation. There is a lot going on in our community and in our state. But as we move from Black History Month to Women's History Month, I would like to take the opportunity to remind us that representation matters all year long.
This time of year, my friends and colleagues who are Black women field a higher than usual number of requests to participate in panels, special speaker series, or column contributions. They are all incredibly talented people who should be "booked and busy" all year long, not just February and March. This type of tokenism may come from well-intentioned approaches to these celebratory months, but we should reflect deeply about our representation practices all other months. Everyone has a perspective that is constructed, at least in part, from lived experience. That lived experience can be vital to a better understanding of the complexity of human life and contribute to expanding our approaches to big problems in our organizations and world. However, due to systemic discrimination, social inequity, erasure, and exclusion a large number of voices are missing in our media, C-suites, and curriculums.
Whether in a classroom, a boardroom, or an exam room we should consider who is being centered and why. Florida is one of the top 10 most diverse states in the U.S. The state population is a little over 50 percent female, almost 27 percent Hispanic or Latino/a/e and 17 percent Black or African American. Additionally, over 20 percent of Floridians were born outside of the United States. Whether in the news, the legislature, or faculty ranks having representation of your identity provides the opportunity for your existence to be acknowledged by the world. Shared or similar lived experience create important entry points to face the contemporary problems we need to solve. Representation is one way we learn where we belong- and where we don't.
Representation is important, but it is not the end goal. It is one strategy in our work toward more equitable experiences across difference. It can have major impact on public opinion and policy making. For example, U.S. attitudes about same-sex marriage shifted dramatically in about a decade and studies show positive media representation of LGBTQ people contributed significantly. Similarly, some research has shown that Ethnic Studies courses connect students to content and critical thinking a way that is more relevant to their lives. Being more thoughtful and intentional about representing our communities is a critical component of all inclusive working and learning environments. Let's keep that in mind all year long and not just when the calendar reminds us that difference matters.
References
Johnson, T. (2012), Equality, morality, and the impact of framing. Politics & Policy, 40: 1053-1080. https://doi.org/10.1111/j.1747-1346.2012.00398.x
Nada, K. (2018). Microaggressions and stress. American Psychological Association.
Tintiangco-Cubales, A. , Daus-Magbual, A.,  Desai, M., Sabac, A., & Von Torres, M. (2016) Into our hoods: where critical performance pedagogy births resistance, International Journal of Qualitative Studies in Education, 29:10, 1308-1325, DOI: 10.1080/09518398.2016.1201165
U.S. Census Bureau
Published to Nicholson News on March 2nd, 2023.
This article was written by Jennifer Sandoval, Ph.D., Associate Professor, Assistant Director of Inclusive Culture, and Ph.D. Program Coordinator.
She can be contacted at Jennifer.sandoval@ucf.edu. Edited by Robert Littlefield, Ph.D.
If you have any news, accomplishments or highlights about your work or life, please be sure to share them with us, by emailing us at nicholsonnews@ucf.edu.