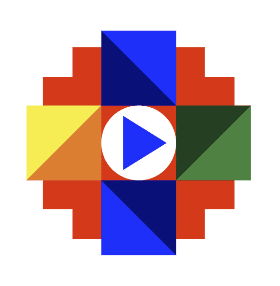 Video games engage millions of players each year to cooperate, compete and ultimately have fun with other players around the world. However, these experiences aren't reserved for playing games, as designers and developers have a way to turn their profession into a similar experience through game jams.
Game jams are competitions where individual game designers group up to make a game in a limited amount of time, usually 48 hours. At the end of the competition, each team presents their game at whatever stage of completion it's in and awards are given out for categories like creativity and visual excellence. For all involved, it is an exciting and fun experience.
This past November, students in the Digital Media BA and MA programs had the opportunity to participate in an extraordinary game jam, the Cross-Cultural Impact Jam. Organized by the non-profit Games for Change and in collaboration with Unity and Games for Change Latin America, this competition brought together university students from Canada, the United States Mexico, Central America and South America to collaborate and create games related to the theme of inclusivity. Founded in 2004, Games for Change's mission is to find new and innovative ways to utilize games and immersive media for social good. The Cross-Cultural Impact Jam is focused on the concept of designing for impact, a design approach that leverages the potential of games and interactive media to address social issues.
Since participants were joining across different time zones and countries, the event was hosted virtually and was extended to an entire week. Over the course of this week students also participated in masterclasses and workshops, received feedback and mentorship from game experts, and presented their game prototypes with industry experts in a Pitch Session at the end of the event for an opportunity to win prizes.
Digital Media students from NSCM were on three of the four winning teams from the event (four awards total). UCF Digital Media undergraduate student Ema Purmensky was on the team that created the game "Of a Feather," which won the Most Creative Award; Digital Media undergraduate Ainsley Elmer (who goes by Lee as a first name) was on the team that created the game "The Book of Unmuted Hopes" which won the Impact Award; and UCF Digital Media MA student Erica Winfrey was on the team that created the game "Internal Spiral" which won the Visual Excellence award.
"We are really proud of them and all the students (seven in total) from our graduate and undergraduate Digital Media programs who participated, and look forward to more opportunities for our students to showcase their talent and creativity." – Dr. Natalie Underberg-Goode, Professor and Assistant Director of Games and Interactive Media at NSCM
Each of the award winning games are available to play on Unity Play (follow the links down below):

By Ryan Fox.
Published to Nicholson News on April 3rd, 2023.
If you have any news, accomplishments or highlights about your work or life, please be sure to share them with us, by emailing us at NicholsonNews@ucf.edu.