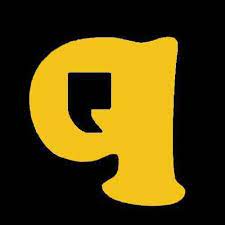 A day that many Nicholson School of Communication and Media students wait for is almost here! Intern Pursuit will be taking place on March 8th, 2023, from 6 p.m. to 8 p.m., students and internship employers will have the opportunity to network in the Pegasus Ballroom on the first floor of the Student Union. Intern pursuit, a bi-annual internship fair, is an event that helps connect employers with students looking for internships. And for the first time this year, the event has expanded to invite film students and employers! There will be film and media employers from all over Central Florida seeking to meet and interview potential interns. If you are looking for a summer internship, don't miss this event!
Associate Instructor and Ad/PR Program Coordinator and Quotes advisor, Lindsay Hudock, adds that, "It's free to participate as an employer and free to attend as a student and it's the #1 route our students take to find and secure internships. Once you register, you'll receive additional information about event specifics: what to expect, what to bring, where up park, etc."
Any NSCM students can show up and sign up to meet and interview with the invited organizations. Please dress in business casual attire and bring your resume.
Whether you're an employer/company looking for interns or you are a student or alumni looking for work opportunities at Intern Pursuit, please contact Lindsay Hudock at: Lindsay.Hudock@ucf.edu or Quotesevents@gmail.com
Find out more here: Intern Pursuit (quotesucf.com)
Hear what students have to say about opportunities like this here!
By Majdulina Hamed.
Published to Nicholson News on March 2nd, 2023.
If you have any news, accomplishments or highlights about your work or life, please be sure to share them with us, by emailing us at NicholsonNews@ucf.edu.