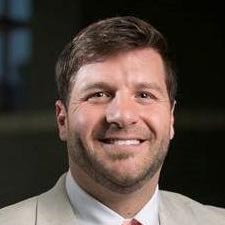 Associate Professor at the Nicholson School of Communication and Media, Dr. Michael Strawser secured significant funding from the National Communication Association (NCA) to strengthen K-12 educational initiatives.
"Our overarching goal with this project is to provide direct, tangible support to K-12 teachers. Initially, we contemplated hosting resources on the NCA website and enhancing existing materials, including standardized rubrics and other tools. However, as our discussions evolved, we began to question whether this approach would effectively reach and engage our intended audience," Strawser said. 
Check out this article for more information: https://www.natcom.org/spectra/michael-strawser-interview
By Majdulina Hamed.
Published to Nicholson News on October 6th, 2023.
If you have any news, accomplishments or highlights about your work or life, please be sure to share them with us, by emailing us at NicholsonNews@ucf.edu.