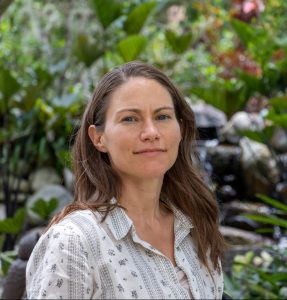 Genetic engineering tools are still fairly new but have massive implications. For wildlife, this technology could mean the difference between saving a species or losing it forever.
Proposals to use gene editing as a wildlife conservation tool include applications that could help endangered species as well as applications that could reduce or eliminate invasive ones.
CRISPR, the Clustered Regularly Interspaced Short Palindromic Repeats of genetic information that some bacterial species use, is now being used as a gene-editing tool.
Patrice Kohl, assistant professor of journalism, led the team that looked at people's perceptions on using CRISPR based genetic engineering tools to help wildlife.
The research represents the first large-scale, systematic survey of U.S. public opinion toward using gene editing for conservation efforts.
Understanding public opinion on emerging technology is not only significant for scientists seeking public buy-in so their efforts aren't wasted, but it also can better inform government officials when they decide on how to regulate them.
The study analyzed data from a nationally representative survey of 1,600 U.S. adults from December 2016 to January 2017. More than 80% of survey respondents thought it would be at least somewhat risky to nature and humans to use gene editing as a tool to manage wildlife, while 55 to 63% thought that it would be at least somewhat beneficial. While their findings were bleak, they are still hopeful for the future.
Kohl received her doctorate in life sciences communication and her master's and bachelor's in journalism and mass communication from the University of Wisconsin-Madison. She joined UCF in 2018.
Kohl's research interests cut across several disciplines including science and environmental communication, human dimensions of conservation and science and technology studies. Her latest research examines the communication and socio-ethical implications of two trends in ecological and technological change — the emergence of novel ecosystems and recent development of gene editing tools that could be used to reshape wildlife populations.
"It's everybody's planet, and there are huge implications for using this technology," Kohl said, in a UCF Today article . "I think scientists are interested in making sure their technologies or practices are rolled out in ways that are socially acceptable."
While Kohl and her colleagues discovered through the survey that U.S. respondents were skeptical of the new technology, she believes that doesn't essentially mean they wouldn't support it at all.
"Just because you think something is risky doesn't necessarily mean you don't think something should be done," Kohl said. "A lot of medical treatments are risky but sometimes you have to do something that's a little risky to take care of a problem. With cancer, for example, chemotherapy is risky, but that doesn't mean people think it should necessarily be off the table."
This article was written by Iulia Popescu.