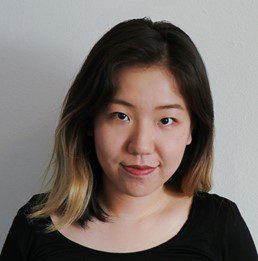 Film director Christopher Nolan once said, "every film should have its own world, a logic and feel to it that expands beyond the exact image that the audience is seeing." Words to live by for aspiring film director and third-year film grad student Clio Yang, who recently won the Student Award at the MYgration Film Contest 2022.
This annual contest is initiated by FushionFest Orlando and Global Peace Film Festival where each filmmaker tells the unique cultural heritage story of an outstanding Central Floridian. Yang's film "Deep in the Roots" is an upbeat, lyrical recount of Hawaiian & Puerto Rican musician Zion Cruz's journey from playing her grandpa's ukulele as a kid to becoming Disney's Polynesian diva.
Congratulations Clio! The Nicholson School of Communication and Media is honored to have you as our student. Keep up the great work!
Learn more here: https://clioyang.myportfolio.com/deep-in-the-roots
By Majdulina Hamed.
Published to Nicholson News on January 4th, 2023.
If you have any news, accomplishments or highlights about your work or life, please be sure to share them with us, by emailing us at NicholsonNews@ucf.edu.